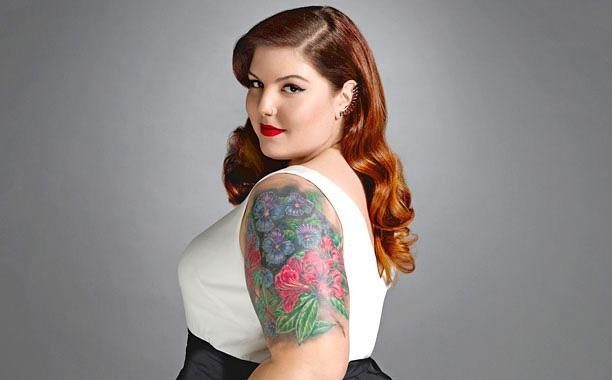 Mary Lambert discusses her journey to musical fame whilst battling with her abusive past and bipolar disorder diagnosis in a tell-all interview, describing how it felt during that 2014 Grammy performance, working with Madonna and hints at surprising new projects including a new album release: Happy Holigays.
The spoken word artist opened up in a candid interview about living with bipolar order and abusive childhood, channelling her pain into music.
Discussing her mother, the singer explained she had a series of abusive, violent partners, those people were always in and out of my life and her life…I watched her turn her trauma and her sorrow and her grief into melody and into beautiful songs late at night after she thought we were all in bed.
Mary added "they were fighting pretty violently one night…I was about 5 or 6 years old and I had this little Casio keyboard and I just started writing a song and said 'you're gonna be okay'…it was unfortunate, I wish it hadn't happened but at least I got to see a sort of recourse of how to address some of that pain…it's such a gift to be able to know how to translate it and get it out so that I can put it somewhere."
Tell us about your bipolar diagnosis
I rapid cycle…my depressive episodes are usually encapsulated within a couple of hours or a day.  I'm at the point now where I meet someone and if they don't have a mental disorder I'm like 'you're weird because the world is weird. The curse and the blessing of bipolar is the ability to really be present and bold and if I can harness the two things and not go too crazy…if I can find a happy medium where I'm able to be fully present in every emotion and mood. then what good can I bring?
I wouldn't be alive if I couldn't create or make things, there's so much going on in my head all the time.
What are your career highlights?
The pinnacle moment was  performing with Madonna on stage at the 56th Annual Grammy Awards. I was working three jobs, bartending and waitressing and just hoping to get out of poverty…a year before Same Love came out I was sleeping on my friends couches and sleeping in my car, I'd just gotten over my own addiction problems…it just felt very odd that two years after that I was singing at the Grammys.
I almost threw up, right before I was like 'I'm gonna be sick'…I feel like how people talk about their wedding day is kind of how it felt like…there's so much build-up to it…then it's just happening really quickly…you're like I wanna remember this for the rest of my life. We had four rehearsals so we got to get to know each other…every time I walked into the room I just started sobbing…I could hear the whole choir singing these lyrics that I had written, in this moment that meant everything to me, it meant fighting for equality.
Tell us about your album Grief Creature
Grief Creature feels like my life's masterpiece and I made it exactly the way I wanted to…I'm just glad that it's out there and I can breathe and turn the page. I wanted to hustle and make the best sounds that I could…a lot happened in the course of five or six years…I had a house fire, I had a psychotic break, I went through a lot and I feel like the album kind of reflects the journey I went on.
What is in the pipeline for you?
I've been taking acting classes too because I wanted to see what else I can do, as well as playing a role in the Netflix movie: Arlo The Alligator Boy, due to be released in April 2021 – it's just such a joy to be voice acting and try this new art form that I'm not super experienced in but trying my best at. I would just love to be maybe that hero for a little girl who thinks that they don't belong.
I am also releasing a body confidence book, derived from my own struggles, how do love yourself after years of absolutely hating yourself completely?
And I am also composing a soundtrack for the new documentary 1942. It's about the first the word homosexual was used in the bible which was actually 1946, due to be released next fall in 2021.
And what about your  new Christmas single Seasonal Depression
I had this vision to make this really classic traditional Christmas song, sitting by the fireplace and being close with family…then I was like I'm gonna write a song that's called seasonal depression. It sounds like it's gonna be really sad…but there's little tips in how to take care of yourself.
Interviewed by Swithbox TV