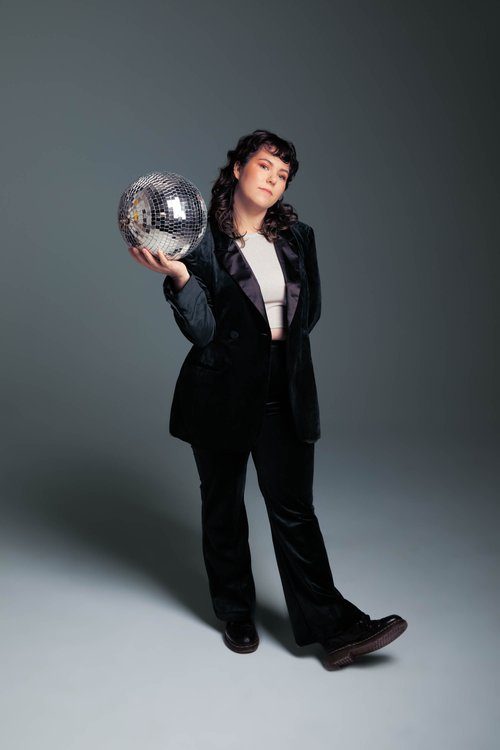 The singer-songwriter's original Christmas song, "She Loves Christmas Time," is essential holiday listening.
It's that time of year — Mariah Carey and Michael Bublé have defrosted, tinsel is lining the street lamps, and we're collectively preparing to see odd family members. Not in the spirit yet? Darcy Fox is here to get your bells jingling.
There's no shortage of Christmas love songs, but few feature LGBTQIA+ storylines. Since coming out in 2017, Fox has established herself as an advocate for queer voices in the industry. By sharing her own authentic stories, she aims to provide hope for her community, which historically lacked representation.
Written about her fiancée, the Melbourne singer-songwriter paints a glowing picture of holidays with your lover. 
"She's been singing since November / She bought her presents back in June / She's making this one to remember / It's not just December / And it's going by too soon."
This folky track is subtly festive — there are no jingle bells, but it'll make you want to hang lights and wrap gifts all the same.
With a sound inspired by Phoebe Bridgers and a girl in red, Fox intentionally kept the production simple. Letting the storytelling stand for itself is her signature move.
Atmospheric keys swell as she looks to her future:
"When we have children of our own / I know they're going to feel the wonder /, And it's thanks to their mother / Who made this house a home."
Fox has written about heartbreak from every angle – sad, angry, remorseful – but never cosy, festive contentment. 
"Too many queer stories in the media are tragic. Including most of my own! Holidays can be hard enough for our community – particularly if you have a complex family dynamic. I wanted to show that a happy ending is possible."
On the inspiration, Fox says she never expected to add a Christmas song to her repertoire, but after meeting her fiancée, it was inevitable.
"She adores Christmas, and I love anything that makes her that happy. I know that from November 1st, the living room will be taken over by lights, baubles and stars."
It's Fox's second release of the year following "Ashamed", which is set to feature on her sophomore album, due next year. While "She Loves Christmas Time" might not be on the album, it's a taste of her hopeful love stories to come.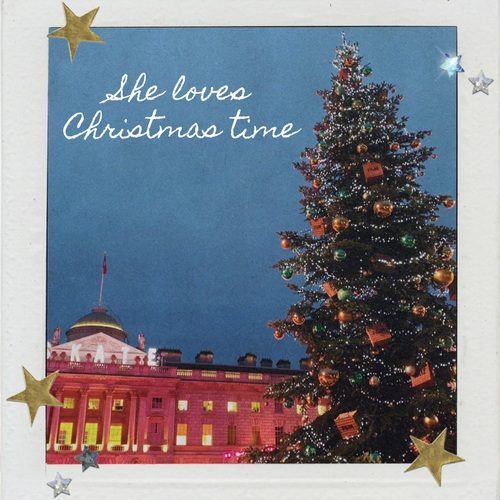 Released 25th November 2022