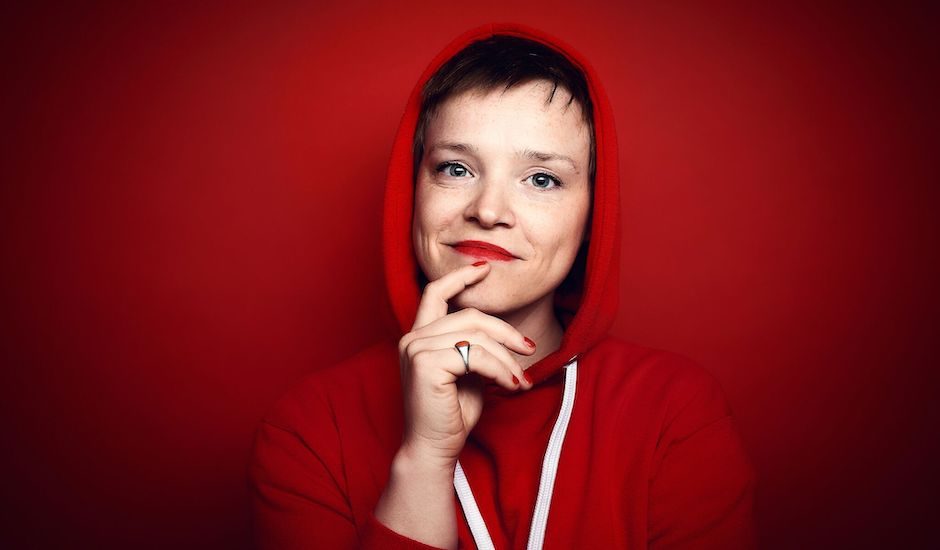 A love letter to the global LGBTQ+ community, award-winning Irish artist Wallis Bird has released a music video, The Ocean
An intimate lesbian love story that pays tribute to love over fear through contemporary dance.
Directed by Sydney-based Dublin-born filmmaker Sinéad McDevitt, The Ocean stars choreographer and So You Think You Can Dance finalist Yukino McHugh, alongside Sydney Dance Company trained artist Olivia Kingston, as they celebrate the story of one woman's universe expanding the more she connects with her lover. As the camera ebbs, flows and orbits with their deepening connection, a vast universe of stars light up the darkness around them.
Premiering this month to coincide with the first anniversary of the legalisation of marriage equality in Australia, the 3.5-minute music video was completed as part of McDevitt's placement with FINCH, awarded by the ADG and Screen Australia inaugural 'Gender Matters' initiative for emerging female directors. Produced by Bryce Lintern at the  Oscar-nominated FINCH, the sister company Nakatomi provided visual effects.

Commenting on the film's genesis, Wallis Bird says: "We made The Ocean as a gift, in part, to our younger selves who struggled with our sexuality. Growing up in Ireland, we never saw same-sex love stories depicted on MTV and therefore never had access to powerful narratives that celebrated or represented the love stories that we could really relate to.
"We would love for this film to reach our LGBTQ+ family in the 72 countries where being gay is still illegal so we can try to shine a light on the darkness by giving a voice to the LGBTQ+ voiceless. In doing so, we're showing that, while we're divided by social, religious or cultural barriers, we're all bound by our aspirations towards true love."
Director Sinéad McDevitt adds: "When Wallis first mentioned The Ocean – a new devotional song to her partner Tracey – I prodded her on the inspiration behind it. 'Looking at Tracey is like looking out on an ocean of planetary systems', she mused.
The image wouldn't budge from my brain. I began to see the film play out in a mini-universe of magical realism; feeling both expansive and intimate. I felt there should be a gravitational pull of sorts, a dance between camera and lovers. Building in strength to a crescendo as their connection matures from fantasy into reality… darkness into light… fear into love.
"My hope is that The Ocean connects with a wide audience, maybe even cutting through opposition to same-sex relationships with the beauty of the lovers' connection. Mostly,  we'd love for our LGBTQ+ family and straight pals around the world to enjoy a celebration of lesbian intimacy onscreen – one that's directed with a queer female gaze. Perhaps The Ocean can also be used as an antidote to any invisible fear or shame we carry around inside of us. The kind Hannah Gadbsy so brilliantly described in Nanette earlier this year."