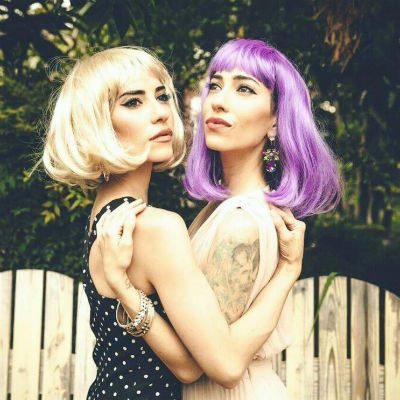 The Veronicas are back with one killer video!
The Origliasso twins, better known as the pop duo The Veronicas are back!
This time they're all grown up and sporting a hip and high budget video to the debut single "You Ruin Me", which is off their upcoming third studio album.
This track was the #1 single on Australian iTunes when it debuted last week and there is a reason why – it's great.
This duo have always been endearing to the Australian audience, first because when they emerged on the scene on 1999 they were two cute twins and second, they could belt out a catchy pop tune – we all remember "Untouched" and "Hook Me Up".
Well nothing has changed, albeit the girls are now all grown up – as most of are too.
What remains familiar is the power of their vocals, something the girls have always been well known for in their songs.  Of course this would not be a track from The Veronicas without their signature catchy pop sound.
"You Ruin Me" is dark and brooding and throws back a nod to Darren Aronofsky's psychological thriller "Black Swan".  This duo is all about the vocals and instrumentals on this one.
Lamenting about love lost and betrayal with flair, the video takes you into their world of the prima ballerina and the ultimate betrayal by their philandering dance instructor.  The girls get their revenge in the end and it is sweet, just like this track.