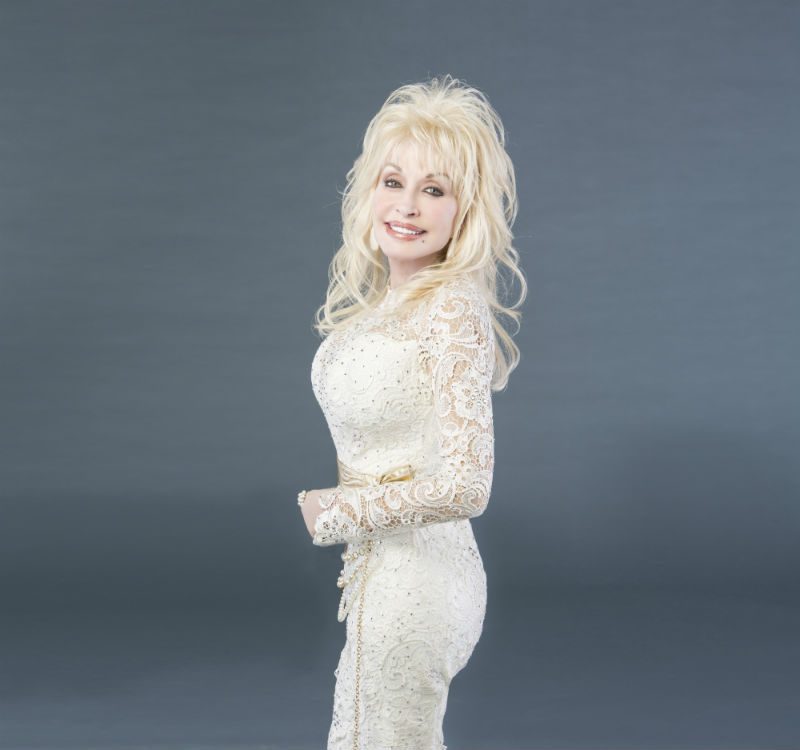 Dolly Parton's solo album sends out a message of love.
Country music and entertainment legend Dolly Parton recently toured 60 North American cities on her first major tour in more than 25 years. To coincide with the tour Parton wrote and produced the album Pure and Simple to commemorate her 50th wedding anniversary, and to present songs harking back to her early years—and to a simpler time.
The album is "a good, positive force," depicting "love of many colours—true love, lasting love, all-time love, cheatin' love, sexy love, romantic love, I just tried to cover it all," Parton said in a recent interview she held exclusively for exclusively LGBT media.
When asked why she thinks she has so many LGBT fans, Parton said,  "I would like to think that they know I love them; they know I accept everybody for who they are. I have a lot of friends who I work with who are gay and lesbian, I have a lot of gays and lesbians in my family, I have people in all of my businesses.
I just love people. I don't really think about if you're straight or gay, I just love you because I love you. I think people respond to that.
"We're all God's children and we all have a right to our own happiness. So I've just always been loved for being accepting, I guess. I've always wanted people to accept me for who and what I am. I've been persecuted for the way I look and all that but I just care about the soul and the heart of people."
Country music appeals to lesbians because "we are all women" and "my songs hold a positive view of women," says Parton. "The fact that we are hanging together, doing our thing, experiencing emotions that we all feel—whether we're straight or gay—the lyrics of country music tell the story of the common aspects in women's lives."
Parton feels, however, that some folks in the country music industry and fandom could be more tolerant. "What really gets me is that so many of the country people, they're supposed to be good Christian people.
To me, if they would exercise more of what the Bible says—to love one another, to love your neighbour and to not judge, and to just love. I think there's room for everybody to be acceptable to more people, not just to gays and lesbians.
"There's just so much prejudice in this world for people being different. … I think people should get over themselves and start thinking about what would make this world a better, happier place, and a good place to start would be to allow people to be free and happy in their own selves."
Her own philosophy is to "go with the flow and love everybody and maybe God'll love me more for loving more."
When it comes to whom she'd love to sing a duet with, Parton seems enamoured with the younger generation of female singers, nominating Adele or Miley Cyrus. In the meantime, Parton, who turned 70 in January, continues to make music with a message of love.
"I've always just had a good time in this world. I don't know what we're all here for. I'm just finding out what I can do, and part of that is just trying to love people, enjoy people, and accept everybody for who and what they are."