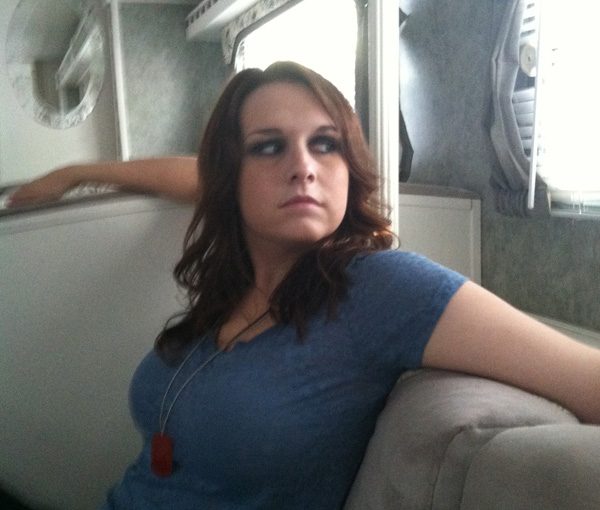 Rising musician breaks down both the confines of genre and the walls of the closet.
With her smokin' gaze and commanding vocals, Hannah Thomas is a singing, songwriting, blues-rockin' badass. The Georgia native first seized the stage at 16, taking on the open mic at Eddie's Attic. Now 23, Thomas has racked up a multitude of accomplishments. She's jammed with many respected artists including Amy Ray, Michelle Malone and Sonia Leigh, performed at an NFL halftime, and was crowned Female Artist of the Year by Georgia Country two years in a row. She also topped thousands of other contestants in the 2012 Georgia All Access Music Search, which led to an EP recording at Capitol Records. Currently, she's touring the East Coast, spreading her music and rebel swagger.
Thomas refuses to be fenced in by genre. While her songs "22 Page Story" and "What If" take the beats at a gentle country pace, "Pacifier" is defiantly punk and "That's What She Said" features some edgy pop. The fan-favourite "Watch Out For the Deer" sticks out with quick-paced country rap and electric guitars, plus audio of a crackling campfire and a police siren. The overall result is her latest CD, Goodbye on Wasted Time, which has a number of pleasant surprises.
"I listen to everything from Johnny Cash to Tori Amos, to Janis Joplin and Indigo Girls," Thomas says. When asked about her sound, she says that, at most, her music has a "bluesy rock twang." It's "rockin' Americana with a soulful heart." If Thomas' music has a definitive quality, it's brimming with the passion of someone who is just interested in doing her thing. "I know in today's world you kinda have to pick a genre, but I'm just leaving it up for the world to decide for themselves. I just wanna make music."
Thomas came out publicly at the beginning of this year. Her new CD is about taking the reigns of her own life. "I just started making music that I wanted to make and not just for commercial success…It's about a journey. It's about becoming myself. Even as far as coming out and living—living as a gay woman and everything in between." Thomas spent her first birthday out playing with Amy Ray and Sarah Golden from The Voice, tripling the lesbian musical festivity. "My first birthday out, and I couldn't think of a better way to celebrate it."
Despite initial fears of losing fans, Thomas says that her fan base has grown since her coming out. "…I've had everything from people congratulating me, to people saying 'Thank you for doing this.' Especially younger people, which has been really great. It's good to know that the songs have been getting out to younger people and that they know it's OK, they're not the only ones. And you can actually be successful and, you know, and be gay."
Thomas's coming out and her music is intertwined with her desire to live her truths. When asked about her song "Pacifier," which features Grammy-winner Amy Ray on duet vocals, Thomas says that it's a song about empowerment. "Even as adults we need pacifiers, not the actual thing, but something that makes us happy keeps us occupied.  And some people have, you know, ideas that they'd want for you, and for you to make them happy. And "Pacifier's" about being yourself and saying, 'Hey, this is who I am. This is who I wanna be. And I need to say this, and I need to do this for myself so that I can live my life the way I wanna live my life and actually, you know, not live a lie.'"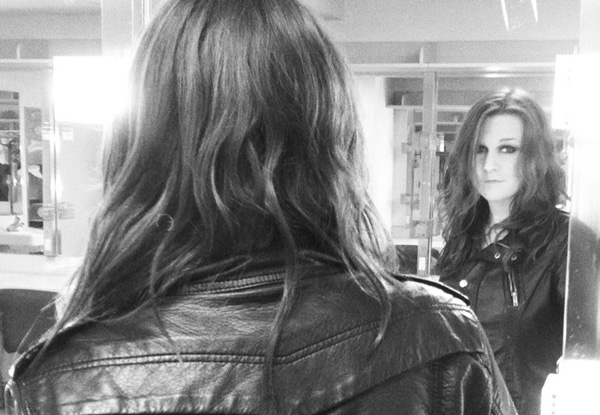 Despite the multitude of praise, Thomas' journey hasn't been easy.  She's faced people who are quick to discount her for her gender and youth.  Still, she says it's important to stay confident, that "even though people see you differently sometimes, you have to put yourself to their level. Even if someone else may not see you as an equal, you have to act as if so. You can always prove people wrong." It's always been harder for women in the music industry, and Thomas doesn't shy away from the word "feminist." "I think it's important for us women to stick together, be grateful for those who came before us to make a change, continue to exercise our rights and fight to make sure our world continues to evolve."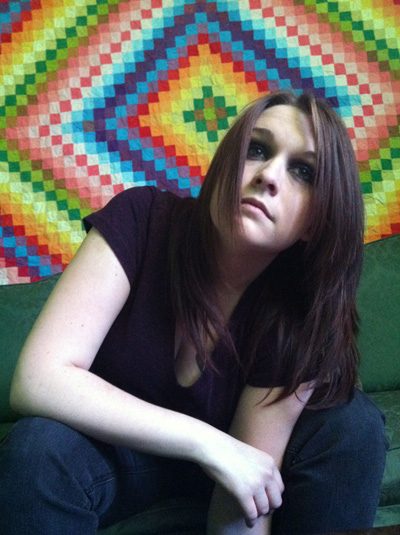 In the next years, Thomas hopes to hone her craft, collaborate with other artists and spread her music—all with, she laughs, finding "true love" along the way. (Psst! Terri Clark, she's got a crush on you!) (hannahthomasband.com)