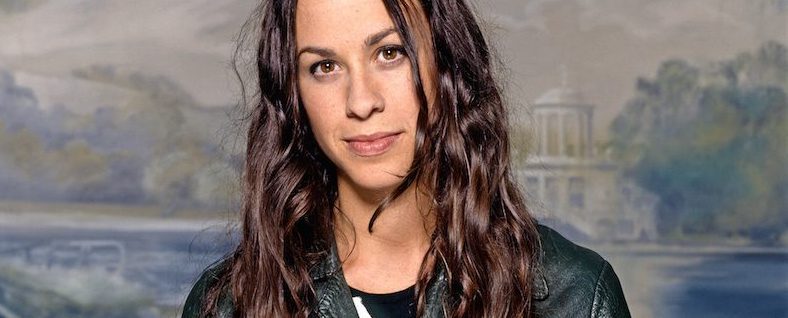 Here's a playlist to get you started.
1. There She Goes – The La's
I think the Sixpence None The Richer cover of this song – with its lilting feminine tones and loyalty to feminine pronouns – made me gay.
"There she goes / There she goes again /Racing through' my brain"
While the straighty-one-eighty original could be interpreted as a stalker anthem, this Sapphic remix turns it into the perfect background music for when a pair of baby gay first-year Uni students brush hands while reaching for those tiny spoons at the vegan gelato place.
Sigh.
2. Two Princes – Spin Doctors
Nothing beats a love triangle other than a love triangle with a lesbian subtext.
"You marry him, your father will condone you, you marry me, your father will disown you" – not just because he's classist but clearly a grade-A homophobe.  Ugh, I bet he voted No in the postal survey.
How about that bilateral gifting of flowers and talking for hours? Sounds like some gay shit. And is it just me or is a lesbian calling herself a prince sexy as hell?
 "I know what a prince and lover ought to be" – YEAH YOU DO, GIRL!
3. Jolene – Dolly Parton
While it sounds like Dolly is desperately begging another woman to lay off seducing her partner, it's effortless to imagine that Jolene is, in fact, the object of infatuation here.
'Your beauty is beyond compare / With flaming locks of auburn hair / With ivory skin and eyes of emerald green/ Your smile is like a breath of spring /Your voice is soft like summer rain."
Honey, you're both clearly into Jolene you should tell her! This could be the start of something beautiful.
4. Dirty Little Secret  – All American Rejects
Did the All American Rejects know they wrote the anthem of closeted lesbian couples everywhere? In this angst-ridden rock song, the persona desperately tries to explain to her girlfriend why they can't be out and threatens to dump her if she tells. Yuck – but relatable.
"I'll keep you my dirty little secret /Don't tell anyone, or you'll be just another regret."
And while it seems based on self-preservation – 'When we live such fragile lives / it's the best way we survive,' – it's clear by the bridge that this policy comes at a cost – "All I've tried to hide / It's eating me apart."
Oh yeah and there's a line about "the way she feels inside". Come on, how is this song about anything but lesbians?
5. Girlfriend – Avril Lavigne
Skateboarding around with her slouched shoulders and necktie-over-singlet action, Avril Lavigne futched her way right into our hearts. Then she married a Nickelback – yikes.
This song has some serious lesbian relevance, especially during Year 11 when the two other lesbians in your grade were already a couple and frankly, that sucked.
"Hey, you / I don't like your girlfriend" … yeah basically, because it's wasn't me and I wanted a damn girlfriend.
As we mature, however, this line doesn't really hold up.  These days it's more like: "Hey, you / your girlfriend is my ex but we're cool and I still think I'll try and date you or maybe we can come to some arrangement".
Admittedly that's less catchy.
6. Online Songs – Blink 182
Oh to be able to date before the advent of online bullshit!
"Josie – you're my source of most frustration."
Yeah, because she broke up with your gay ass, is now dating a dude again, and you feel invisible and wonder if you were, in fact, just an experiment.
'And I am not fine, last night I saw you online / Your screen name used to be mine, why can't we just pretend"
Girl, you got ghosted, sorry. Just be thankful you don't know what being "left on seen" feels like.
7. Teenage Dirtbag – Wheatus
This song captures the pure essence of a lesbian's unrequited crush on a straight girl.
Oh Noelle, your boyfriend's a dick and you don't know who I am but I am oddly fixated on your Keds and tube socks.  I think about you as I blast Iron Maiden into my headphones while laying on my back, staring at my ceiling surrounded by Buffy posters.
'No she doesn't know what she's missin''
Also, your boyfriend is a gun totin' homophobe with jealousy issues so even if you don't end up dating me you should probably still dump him.
Make this song entirely about women and you'll be drowning in lesbian tropes and some sexy-as-heck imagery by the end of the first chorus.
'It was a slap in the face / How quickly I was replaced" – well yes, stereotypical lesbians don't tend to do much downtime between partners.
"Does she know how you told me you'd hold me until you die, 'til you die?" – how long were you dating? Three weeks?
'Would she have your baby?' – they'd have figured that out by the second date. Third, tops.
'Is she perverted like me? / Would she go down on you in a theatre? / Does she speak eloquently?"
Throw me to the well-spoken, theatre-banging lesbians, please.