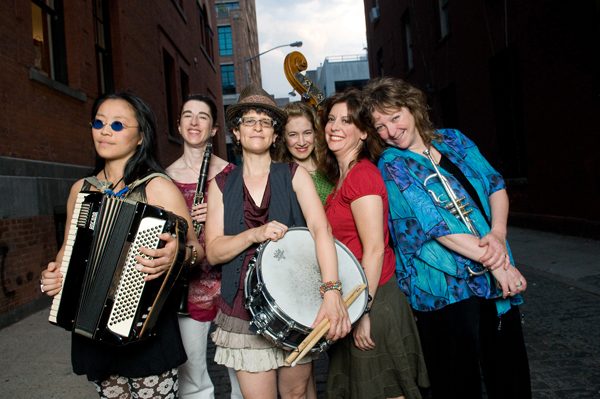 This all-female klezmer-style band keeps it traditional
For those days when you just have to hear a Soviet-era Jewish drinking song or Yiddish swing, Isle of Klezbos is your jam.
Bandleader and resident drummer Eve Sicular decided to form the female sextet in the mid-'90s with the idea of expanding on traditional klezmer while pushing the boundaries of the genre. "I came to klezmer already having played the drums since I was 8 years old," she said. "I wanted the traditional stuff to really stay true but I'm always open to whatever anyone wants to bring to it. That's what makes it a real full experience for all of us."
With 14 years of playing gigs and writing songs now under their belts, Sicular says the band is in its second generation. Accolades over the last decade and a half include NYSCA & Sparkplug Foundation grants and Outmusic Awards, as well as tours that have taken the band through Europe, Canada and the U.S. "Almost all the people doing this, have been doing it for years now. There's no one position that more than one person has been in before the person who's there now so it's really a nice family feeling."
Among the Isle of Klezbos family is Japanese-born Shoko Nagai, an accordionist and pianist. Sicular first heard Nagai play at Barbés, a performance space in Brooklyn, New York, in the oughties. "I wasn't going to scout her out or anything but fortunately I had a CD on me and I was like, 'If you ever want to consider…' I wrote her a week later and she was like, 'I'd love to do this.' " Sicular calls Choko "this tremendous, amazing, sort of Avant-classical jazz hip-hop pianist…she really has a feel for eastern European music."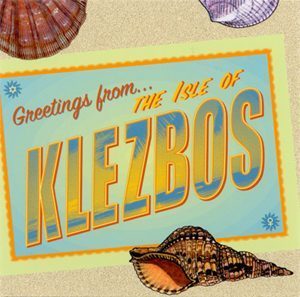 The band has come together through friends of friends and word of mouth, with its present ensemble made up of the likes of trumpet player Pam Fleming, who also plays the flugelhorn and kudu, and bassist Saskia Lane, a graduate of The Juilliard School. The Eastman School of Music is represented too, with clarinetist and saxophonist Debrea Kreisberg hitting the stage, whose music may be familiar to some lady lovers as her tunes were featured on Showtime's The L Word.
Sicular credits lead vocalist Melissa "Missy" Fogarty for taking the band into a new dimension. "Missy does these solos…she's completely pitch-perfect," Sicular said. "She has a real love of scat singing…all the instruments will take a solo and she'll just take a solo too."
Sicular says she could use "every kind of analogy about the most wonderful engine or creature or setting" to illustrate the joy and honour she feels to play with her Isle of Klezbos crew. "It was really something I wanted to do and I never realized how it would blossom." (metropolitanklezmer.com)