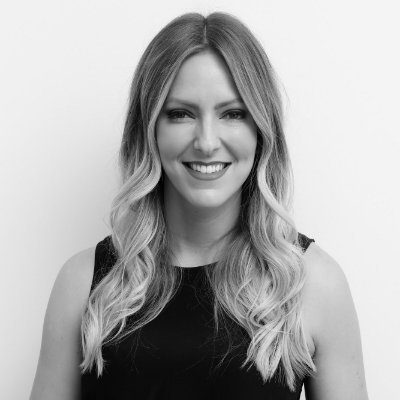 Australia-first diversity initiative, Intertech Australia has launched a new remote mentoring program to support LGBTQI+ employees across Australia's tech community and is calling for mentees to join the program.
Australia-first diversity initiative, Intertech Australia has launched a new remote mentoring program to support LGBTQI+ employees across Australia's tech community and is calling for mentees to join the program. 
With the continuation of certain COVID-19 restrictions, broader work from home policies and requirements are a reality for many. While we are increasingly connected through virtual means, Intertech will keep supporting our LGBTIQ+ community even while we are physically distanced. 
"Diversity and inclusion are non-compete areas. With the Australian workforce moving to remote environments, our tech companies have come together to continue building strong networks while we evolve the way we work in response to COVID-19," said Kara Hinesley, Director of Public Policy for Twitter Australia and New Zealand.
With 46% of LGBTIQ+ professionals still not out at work, Intertech Australia is on the hunt for Aussie LGBTQI+ professionals in tech start-ups who are looking to make a difference in their organisation.
Mentees will have the opportunity to learn how to increase their impact, accelerate their careers, and encourage a diverse culture in their workplace from leaders from across the tech industry in Australia and beyond.
Luke Swetman from Intertech Australia comments: "The new mentorship is an opportunity to expand our support of the LGTBQI+ community working in tech startups to help them embed diversity and inclusion into their company culture, much like we have done with our global tech partners. In light of the new way of working due to COVID-19, the program will be done virtually, and we look forward to running face to face mentoring sessions in the future as well."
First launched in 2017 by founding members Atlassian, Amazon, Twitter, Facebook, Google, LinkedIn and Microsoft, Intertech Australia aims to support and foster inclusivity for all LGBTQI+ employees in the tech industry. 
Intertech Australia's group of tech partners is continuing to grow and widen its network with new partners, Telstra and Salesforce, joining the initiative. 
"We are delighted to welcome Telstra and Salesforce to the Intertech Australia group and are proud of their commitment to fostering an inclusive workplace. Each new partner signals an opportunity to create more safe workplaces for LGBTQI+ professionals to thrive," said Haylee Brittliffe, a founding member of Intertech Australia.  
"We're looking forward to expanding our relationship with the Intertech alliance. Telstra's Spectrum network is in its 12th year and we've seen the power of mentoring and community building. It's a pleasure to be part of something even bigger, to share our lessons learnt and continue to learn and grow," said Kylie Fuller, Head of Diversity and Inclusion, Telstra.
"At Salesforce we believe that businesses can be powerful platforms for social change and that it is our responsibility to drive equality for all," said Barry Dietrich, SVP, Salesforce APAC and executive sponsor of Outforce A/NZ. "Investing inequality and diversity starts with empowering our future diverse leaders. That's why we're proud to partner with InterTech Australia and stand beside other companies that share our equality value, to provide virtual online mentoring programs for the LGBTQI+ community."
The founding members of Intertech Australia take pride in creating inclusive environments where people can form communities and experience a sense of belonging.  
"Our platform has always been about giving people the power to form community and foster a sense of belonging. With the current unprecedented shift to virtual working practices, diversity and inclusion remains of core importance and it's why we're proud to support Intertech Australia's new mentoring program," said Carl Mclean, Agency Measurement Lead, Facebook.
The program will consist of mentors from across the tech industry being paired with mentees to connect with each other and learn from those who've done it before. There will be one-on-one mentoring sessions, group networking webinars, and kickoff and completion events. Participants will be able to leverage their learnings to support and advocate for LGBTIQ+ professionals in their respective organisations. We hope everyone who participates will be able to pay it forward to support others in the community through the program.