Spring is a good time to reimagine your abode, no matter where you call home.
To catch up on approaches and trends we spoke to Related Arts Interior Design owner, Soraida Bedoya.
Bedoya's 14 years of design industry experience is founded on training in fine art and art history. She has a keen eye for objects as identity markers and storytellers. Her designs employ principles of balance to create environments that are modern and elegant, yet livable. After many years of living and working in the Hamptons, Bedoya is now based between New York City and the East End, with an occasional sojourn in the Caribbean. We caught up with the in-demand decorator to discern the latest trends.
What is your signature style, or the elements you bring to a project that is quintessentially yours?
I lean toward minimalism as a philosophy because it aims to identify the essential elements of an object, space or idea. As an approach, I translate this search for essence by funnelling a client's broad vision down to a few basic lifestyle elements, and I organize the design of those pared-down needs and wants.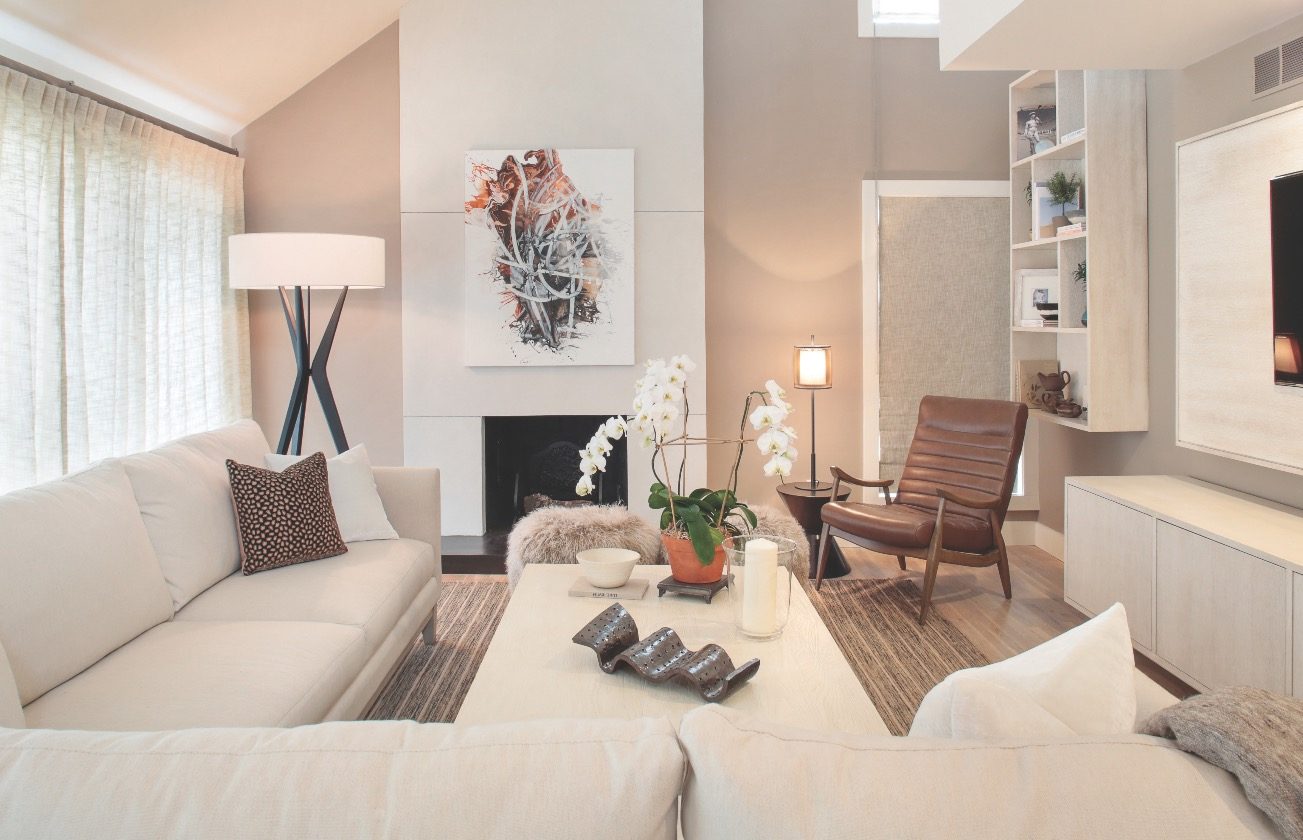 Image Credit: Kim Reisand
Can you give us an example of a design choice you would make for a client?
If a client says to me they are drawn to mid-century design and bright colour, the selection of fabrics I will present in this particular case will be geometric patterns from that period that are organized in grids versus patterns from the same period that have a more irregular grid with organic shapes. Solid colours that have an undertone of sepia or grey versus fully saturated or deeply muted colours. The final result is then a design built on a client's likes but founded on my understanding of how shape, scale, texture, etc., can be used to interpret what is both beautiful and livable for the lifestyle and taste of the client. I bring a listening ear and a modified version of minimal design philosophy, serving to clarify and declutter both intention and space.
How would you describe your overall results?
In the end, most of my clients would describe their spaces as having a calm undertone but with a few unexpected elements of surprise. Ideally, one should be aware that design is in the room but it should not dominate; life should always happen freely within a space.
Which other female designers and decorators do you admire?
I love Kelly Wearstler and Paris Forino.
What are some upcoming interior trends for this spring/summer?
I would say Jade and Emerald with an overall echo from the '80s!
How might you approach a new client?
My first question is: how do you want to feel in your space? I ask them to create a lookbook, with images taken from catalogues. I base the look on their lifestyle: Do they have children, do they like to entertain, is one room used only by one person? I take it in layers and try to work out what their story is. I ask: How do we live with objects, how do we relate to them? The objects we're attached to tell the story of us. We hang onto those cherished possessions but often when we have the urge to redecorate, it's because we want to purge because things are shifting in our lives. At the end of the day, when I come home, I want a sanctuary.