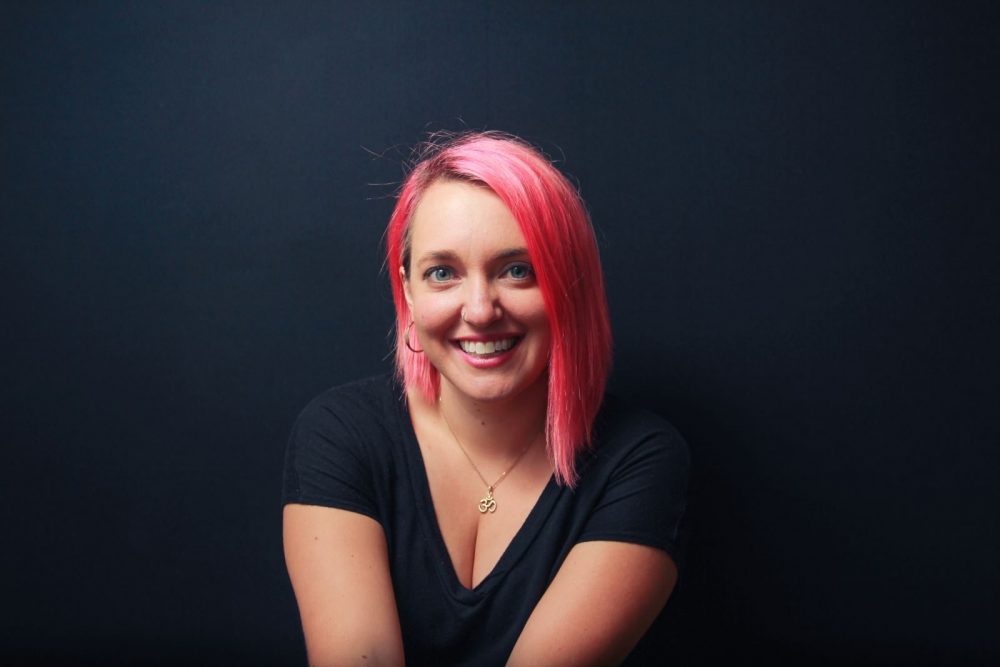 Diversity and inclusion are two of the most important aspects of having a successful work environment. One company that is spearheading the way is tech company Atlassian.
Atlassian believes that "genius happens when people from different backgrounds come together to tackle tough challenges."  The company has also observed that having more diverse and inclusive teams helps promote innovation and greater performance from individuals and teams.
We caught up with Aubrey Blanche, Global Head of Diversity and Inclusion at Atlassian to discuss how businesses can bring in practical strategies to create a more diverse workforce.
How has diversity inclusion in the workforce improved the environment for marginalised groups in business?
The interesting thing is that investing in diversity and inclusion doesn't only help marginalised groups in the business. It is good for business as a whole. While there are certainly benefits for people from underrepresented groups – they feel more welcome and have greater chances of doing their best work – the benefits of diversity are for everyone. Empirical research shows that teams with diverse individuals perform better on logical and creative tasks, and diversity even raises individual IQ.
What major differences do you see between corporate US and Australia on the issues of diversity? 
I think the fundamental difference is that the Australian tech industry is younger, which is actually really exciting. This means we are having conversations around diversity and inclusion earlier in the industry's lifecycle when practices are easier to change. It's an exciting opportunity to create "norms" of diversity and inclusion in the tech industry, rather than having to retrofit them which is significantly harder. We've seen evidence of that in many older industries and certainly not just in the U.S.
How can corporate Australia improve when it comes to diversity in the workplace?
In business, what gets measured gets actioned. I'd love to see more Australian companies get serious about measuring diversity, in the same way, we're measuring other core business metrics. Since we know that diversity is an important input to innovation, business performance, employee happiness and retention, it's something we should be paying attention to and taking action where needed.
At Atlassian, we know that company-level diversity reporting is the first step, but doesn't measure the actual level of collaboration and cross-pollination of ideas happening. For example, a company could boast stellar company stats but in reality, have very little diversity of thought and experience among teams. That's why teams – not just companies – need to be diverse and inclusive for the most meaningful business impact to occur, and why Atlassian reports the diversity of our employees at the team level and looks at categories like race, age, international status, and LGBTQI* identification in addition to gender.
Can you explain how the Atlassian programs and initiatives help improve the workplace for marginalised groups?
We have a variety of programs and initiatives in place that help us better support employees, including employee resource groups, leadership development programs, mentoring initiatives, etc. But there's something more important that's required to create a diverse and inclusive workplace: you must fundamentally change the way that you source, attract, recruit, evaluate, develop, and retain your employees. Think of it this way: the practices that created a homogenous workforce are not going to create a diverse one.
Our 2017 intake of grads is a great example of this in action. We fundamentally re-thought just about every aspect of hiring: We re-thought our employer branding and language of job ads, expanded our touchpoints with student groups, created more structure in our interviews, and removed "culture fit" as a hiring component. This resulted in us welcoming 57% female grads in this year's class.
 What practical strategies would you like to bring to Australia to help create a more diverse workforce? 
Adopt a growth mindset: Focusing on "rockstars" and "the most talented" is self-defeating and diversity killing. Adopting a growth mindset–the idea that people can grow, change, and develop, rather than viewing their talent as fixed–creates an environment that increases diversity and helps everyone reach their potential.
Audit yourself: Are women — or any other underrepresented group — being hired at the same rate they're applying? Use data to track and inform your hiring, not your instincts. Apply the same method to promotions and equal pay for equal work.
Branding matters: How do you present your employer brand? Is everything about competition, or the pizza and beer you provide to employees? A great marketer will know that if you only send one message, you'll only attract one type of customer. Look at the value that you're offering prospective candidates: Does it appeal to people from a variety of backgrounds and life stages.
Make the option to negotiate public: It turns out when the "rules of the game" are public, men and women tend to negotiate at the same rate. When it's unclear, men often get an advantage because women are less likely to negotiate. If you allow candidates to negotiate, say so and make the terms clear.
Forget meritocracy: Research shows that the more an organisation believes it is a meritocracy, the more likely its employees are biased or to engage in discrimination. Aiming for equality of opportunity is much more likely to actually build a meritocracy. Invest in that.