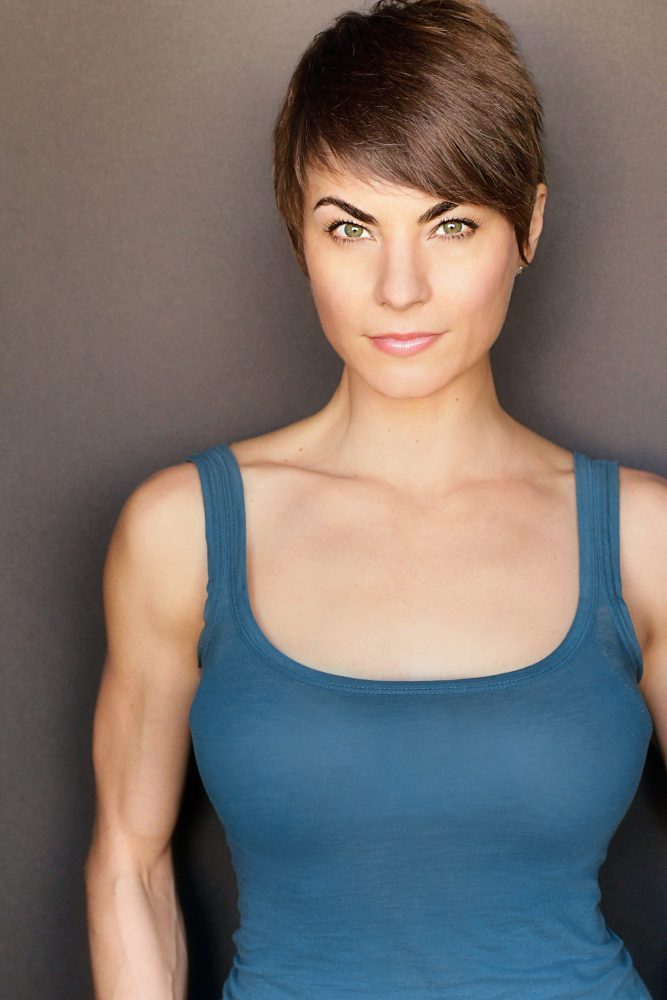 Traci Dinwiddie delivers a diary of her time in the land down under.
Traci Dinwiddie's postcards from the edge…
Pyndan Camel Tracks
I've always found camels fascinating. They have this otherworldly vibe to them.
They remind me of Falcor in "The NeverEnding Story" only without the flying bit. It's not a common thing to go for a sunset ride on a camel in the United States, so, of course, I jumped at the opportunity to experience this phenomenon.
Pyndan Camel Tracks hooked us up with a truly sweet camel named Anna, who loved to have her head scratched!  We rode Anna through the majestic MacDonnell Ranges while occasionally spotting a wild kangaroo! It was delightfully surreal.
I've always been mesmerized by sunsets; however this one seemed even more magical while sauntering through the windy fields on the back of a giant, friendly camel. This experience has me inspired to take on a track across the Outback!
Uluru
During my appearance for the "Supernatural" convention in Sydney and Melbourne, I was asked where I'd be headed to next. When I mentioned I'd be touring Uluru, there were incessant "ooohs" and "aaaahs "every single time. Evidently, the locals know this place is a spectacular. Still, their excitement could not prepare me for the breathtaking experience I had upon seeing Uluru under the rain clouds on Thursday afternoon.
Our guide was even exhilarated beyond his normal cheer over the fact that we had perfect weather for sunset photos not to mention a double rainbow!  Water flowed down the curves of this gorgeous red and purple rock as we walked the grounds below.
Each moment provided a noticeable change in light- like watching a living kaleidoscope of colours. I'll carry this magical memory of Uluru with me forever.
Many Hands Art Centre
Upon arrival in Alice Springs, our first adventure took us to Many Hands Art Centre, which is Aboriginal owned and operated. My partner and I had the extreme pleasure of meeting some of the local artists and witnessing them as they painted.
As an American, I was extremely surprised and pleased to feel so welcomed. Iris Bendor, an associate in service to this Centre, introduced me to Linda Syddick Napaltjarri, one of the local artists who is quite famous for her paintings of "Kangaroo men". After chatting for a while, I realized we had something in common; we're both HUGE fans of the film-reviews, E.T. This delighted me to no end!
I was equally impressed by the careful, loving support of Linda's husband. Iris brought me a thick manila folder filled with his sketches and written descriptions of each of her paintings – his way of documenting her work.
It's his protection of her artistry that touched me so deeply. He spends his days watching her work, jotting down notes and diagramming.  I was especially surprised that I would be given access to these notes. It's not like in America where you squint through thick glass. The notes were simply given to me – stained and tethered, right into my hands to read.
Gold Coast
I have to be honest.  My partner and I were absolutely exhausted from our previous travel adventures and weren't quite sure we had enough in us to take on another part of Australia. I am so delighted to report that Gold Coast was THE place to land. The moist, warm air was a sweet welcome! Sheraton Mirage provided us with a charming room including large glass windows that slid open to a gorgeous ocean view! The lullaby of waves crashing softly to the shore sang us to sleep.
The following day, refreshed and eager for some Gold Coast adventure, we set out for the Lady Elliot Island Day tour. As the sun rose, we flew across the majestic land and sea in a double prop plane then, snorkelled the Great Barrier Reef all afternoon. The Island is luscious and pristine thanks to the special care taken by the guides and management. If you are as eco~friendly as I like to be, this is a magnificent place to support!
They are solar, compost almost all materials and re-forest the lands regularly. I'm already scheming a plan to return to this little paradise!
A gay ol' time
What is extra special about Gold Coast is that it's wonderfully gay-friendly. No one batted an eye when I took a moment with my lady to share some loving affection. From the waiters at IL Barocco restaurant, to the guides for Lady Elliot, everyone was completely supportive and even complimentary of our beautiful togetherness.
Being a gal who hails from North Carolina, USA, it's not something I take for granted. The grand finale of our Goldie experience was a delicious lunch at the Seaduction with some fun local peeps from Gay Gold Coast Tourism! These people are my favorite kind – fun and funny!
We happily feasted together as the executive chef, Steve Zabo, went above and beyond to ensure our taste buds were titillated! Mary Caldwell and Sharon Dibb, proud partners and active members of Gay Gold Coast, were among our colourful company. They shared their exciting news of their upcoming wedding. Evidently, Queensland is the only territory to recognize civil unions. Still, it's a good start!
Moustache Monday
Just when I thought it couldn't get any better, Mary and Sharon, pulled out a handful of magnificent moustaches! They had heard of my 'Moustache Monday' shenanigans I instigate on my fan page, and aimed to keep the hairy-lipped party going for me in Oz! I must say, it's quite extraordinary to see the characters that come out of a person who suddenly dons a moustache!
Ask Sharon about "Andy"! Once again, the atmosphere of the restaurant was completely celebratory – not a frown in the house!  Goodbyes were the hardest part of this entire Gold Coast adventure. So much so that I planted a little seed with our soon to be wed couple that I was a reverend and would happily return to officiate their wedding if it would delight them. More will be revealed…