AQuA Festival is part of Sydney WorldPride and WorldPride Sports. The event will kick off with the AQuA Beach Festival on 11 February at Manly Cove, and water polo and swimming tournaments 1-2 March at Gunyama Aquatic Centre and Leichhardt Aquatic Centre, respectively. It will culminate in a Finals Festival and Closing Party on Friday, 3 March.
AQuA Festival will provide a fun, safe and inclusive environment for aquatic athletes to compete on and in the harbour as part of Sydney WorldPride. It is the product of two of Sydney's oldest and largest LGBTQIA+ sports clubs, the Sydney Stingers and the Wett Ones. Both clubs provide opportunities for the queer community and their friends and allies to play sports, train and socialise.
For Sydney Stingers President Ben Thomas, AQuA Festival will be the first opportunity post-pandemic for the club to play in an international tournament again. "We usually compete in the International Gay and Lesbian Aquatics tournament each year, but it hasn't taken place the last few years. AQuA Festival will provide an exciting touchpoint for making international friends and improving our water polo skills. It's also a rare chance to play in an all-gender competition, which I have to say is a whole lot more fun!"
Two LGBTQIA+ Olympians have also pledged their support for AQuA Festival. Daniel Kowalski swam in the 1996 and 2000 Olympics, winning medals in every colour, including gold in Australia's famous victory in the men's 4x200m relay at the 2000 Sydney Olympics. Inspired by other high-profile athletes coming out and wanting to show the community that you can be an elite athlete and gay, Daniel came out in 2010. These days Daniel swims with the Wett Ones and says, "I'm so excited that an event like this exists and the community is getting behind it. It's great for all athletes, those at the elite top and everybody just after a bit of active fun."
Bec Rippon is an Assistant Coach to the Australian Women's Water Polo Team, a team she played a crucial role in as a player between 2002 and 2011. This included winning a bronze medal in the 2008 Beijing Olympics. Bec is excited about the opportunities that an event like AQuA Festival can bring to all parts of the community; "If we can bring just one member of the LGBTQIA+ community back to team sport through AQuA Festival, then we've done our job. I can't wait to hop in the pool for the first time in a while and battle it with my friends and queer family."
Wett One's President Luca Alessi is excited that Sydney's two LGBTQIA+ aquatics clubs can join the event. "We've always spoken about the crossover between our clubs and wanted to do something fun to get the whole community in the water. WorldPride coming to Sydney was the perfect excuse for us to make AQuA Festival a reality finally."
AQuA Festival will champion inclusive sports practices by providing varied uniform options, working with venues on changeroom facilities, an inclusive registration process, and mixed and inclusive competition formats.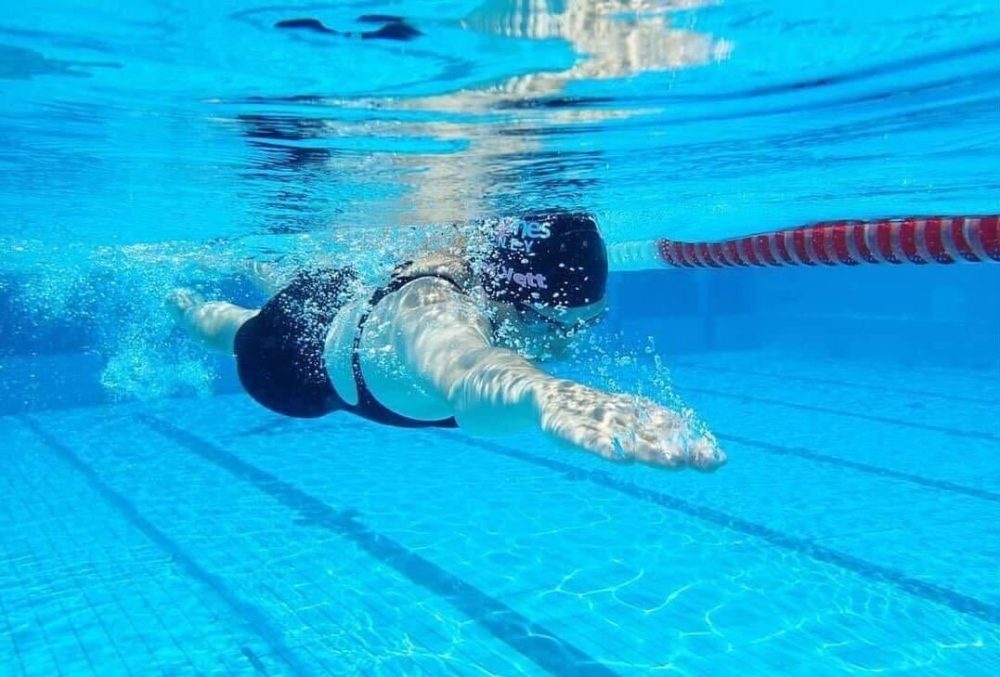 AQuA Festival kicks off with the AQuA Beach Festival at Manly Cove on February 11. There'll be the 1km, and 2km Bobby Goldsmith Memorial Swims in the morning, followed by a Beach Water Polo 4s tournament, music, a bbq and even a beach volleyball demonstration!
Between March 1 and 3, AQuA Festival will host a water polo tournament, swimming competition and Finals Festival. Spanning across Gunyama Aquatic Centre, Leichhardt Aquatic Centre and Andrew (Boy) Charlton pool, aquatics athletes across Australia and the world will battle it out for gold!
AQuA Festival will culminate with a party on the harbour at The Island with a soon-to-be-announced international drag queen!
Details
AQuA Beach Festival: 7 am – 4 pm, February 11, Manly Cove
AQuA Water Polo Tournament: March 1-2, Gunyama Aquatic Centre
AQuA Swimming Competition: March 2, Leichhardt Aquatic Centre
AQuA Finals Festival: 8 am – 12 pm, March 3, Andrew (Boy) Charlton
AQuA Festival Closing Party: 12 – 5 pm, The Island To find out more and register: www.aquafest.org.au/