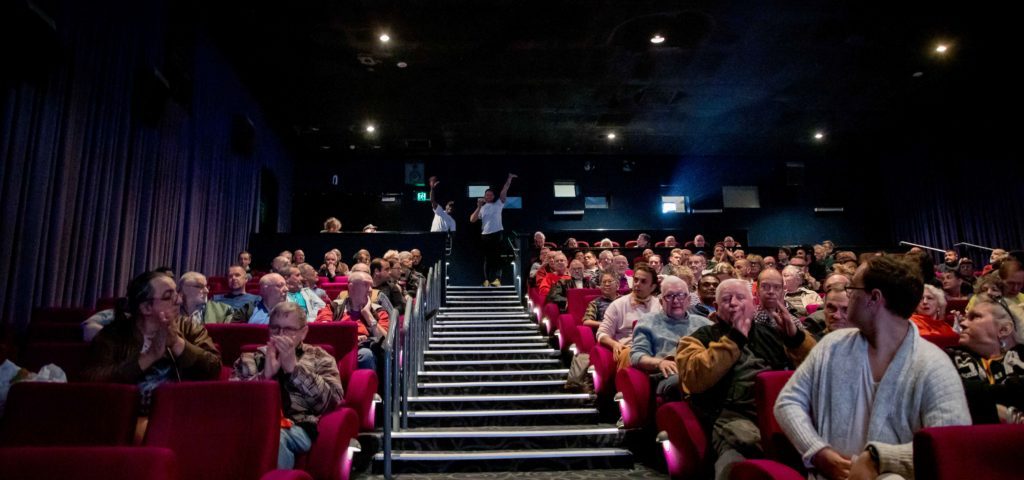 Want to see what happens when hundreds of gay, lesbian, bisexual, transgender and intersex (LGBTI) senior citizens get friendly in the dark?
Then get along to a delightful afternoon that's set to put the silver back into the silver screen
Afternoon Delight is a series of movie matinees and tea parties for LGBTI seniors and their friends that's being presented by ACON in association with Queer Screen and supported by Seniors Week NSW.
Taking place at five locations throughout the state (Sydney, Newcastle, Wollongong, Eltham and Albury) the FREE event will include a screening of the acclaimed feature film-reviews Any Day Now, a selection of LGBTI-themed short film-reviews and a delectable high tea served by a bevy of matinee guy-dolls.
ACON CEO Nicolas Parkhill says the event acknowledges and celebrates the diversity of NSW's senior citizenry. "NSW has a significant older LGBTI population," he says. "In fact, over 100,000 people in NSW over the age of 55 identify as LGBTI and they play a vital and valued role in our community. We're delighted to be partnering with Queer Screen and Seniors Week NSW to provide this wonderful opportunity for the more mature members of our community to get together and have a good time.
"It's great that the organisers are continuing to recognise the LGBTI community in this year's Senior's Week celebrations and we look forward to working more closely with a range of government and community organisations to help provide more opportunities for older LGBTI people in NSW. However, Afternoon Delight is not just for LGBTI people. Anyone is welcome to come along and join in the fun – old, young, gay or straight, we don't discriminate."
Starring Alan Cumming (X-Men, The Good Wife) and Garret Dillahunt (Raising Hope, No Country For Old Men), Any Day Now is a 2012 American drama based on a true story from the 1970s about a struggling musician/drag performer and his closeted district attorney boyfriend who take in their neighbour's abandoned son with Down Syndrome and fight the system to keep their family together.