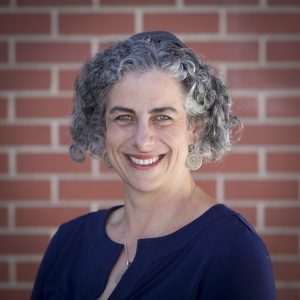 Judaism Your Way, Staenberg-Loup Jewish Community Center and JEWISHcolorado partner today to host virtual Pride Shabbat service and honor Juneteenth
 Judaism Your Way is shifting its nearly decade-long tradition of celebrating Pride Weekend online this year.
The organization is partnering today with two other Denver-based Jewish organizations, Staenberg-Loup Jewish Community Center (JCC Denver) and JEWISHcolorado, to host Pride Shabbat aLIVE, a virtual Pride Shabbat service.
Five LGBTQ+ female rabbis will host the service and lead prayers that reflect the themes and history of this sacred Shabbat. Prayers written by LGBTQ+ Jews of color will also be included throughout the service, as this year's event falls on Juneteenth, the oldest nationally celebrated commemoration of the ending of slavery in the United States.
"Pride Shabbat aLIVE is a special opportunity for us to honor our Pride community and be together, even when we are physically apart," Judaism Your Way Rabbi Caryn Aviv said. "With this year's celebration coinciding with Juneteenth, it holds a deeper purpose as a truly intersectional service that will recognize injustices faced by communities for centuries. It is essential that we stand for the diversity, inclusion and justice of everyone."
The virtual Pride Shabbat is free and begins at 5 p.m. today. The virtual service is  Friday, June 19, at 5 p.m. MDT
Attendees can participate in an oneg, or afterparty, following the Shabbat service from 6 to 6:30 p.m. for more intimate discussions in smaller virtual breakout rooms.
To register, visit: www.judaismyourway.org/shabbat-alive-an-elevated-musical-community