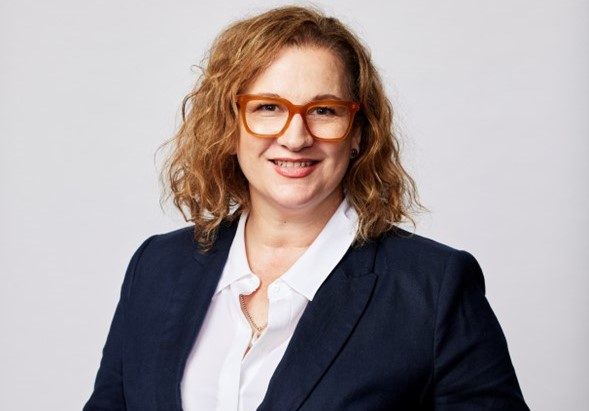 The Royal Australian College of General Practitioners (RACGP) has welcomed a $26 million Federal Government research investment in LGBTQIA+ health and the announcement of a new 10-year action plan.
Assistant Minister for Health and Aged Care Ged Kearney announced the funding and a new 10-Year National Action Plan for the Health and Wellbeing of LGBTIQA+ People at a roundtable on LGBTIQA+ health in Sydney this week before the WorldPride 2023 Human Rights Conference.
An LGBTIQA+ Health Advisory Group will be established to guide progress on the action plan. A $26 million grant round funded through the Medical Research Future Fund will support projects to improve treatment and help LGBTQIA+ people.
RACGP President Dr Nicole Higgins welcomed the announcement and said the general practice would continue to play a vital role in improving the health of LGBTQIA+ people.
"The LGBTQIA+ community has experienced prejudice and worse health outcomes for too long," she said.
"We want the RACGP to be a proudly inclusive organisation for our LGBTQIA+ members, practice staff, and the communities they serve. We are on an important journey to achieve that goal, and that's why we supported LGBTQIA+ medical professionals and the community at the Mardi Gras Festival's parade last weekend and will continue to support all our patients."
Four RACGP GP members and RACGP CEO Paul Wappett marched with the Pride in Medicine float at the Sydney WorldPride and Mardi Gras Festival's parade on Saturday, 25th February.
Dr Higgins said while the medical professions are reducing the discrimination and stigma experienced by LGBTQIA+ patients, doctors and practice staff, more work is needed to end health inequalities.
"GPs, like other doctors, swear an oath to serve our patients without discrimination and to support our peers," she said.
"While many LGBTQIA+ people are as healthy as any other community member, they experience worse health outcomes. This gap is associated with marginalisation, abuse, social rejection, and other forms of discrimination. They also have different health needs and risk factors, yet many people are reluctant to disclose their LGBTQIA+ identity in health settings. While medical staff may view that as an issue with these patients, often, this reluctance is based on experience.
"Research that improves the ability of GPs to engage with, serve and be allies to our LGBTQIA+ community will help to close that gap in health outcomes.
"GPs are the most accessible and most accessed part of our health system, with almost 90% of Australians seeing a GP each year, so GPs should play a key role in formulating any action plan for the health and wellbeing of LGBTQIA+ people."
GP academic and Chairperson of the Pride Foundation Australia Associate Professor Ruth McNair attended the LGBTIQA+ health roundtable. They were one of the GPs representing the RACGP with the Pride in Medicine float at the Mardi Gras Parade.
She said LGBTQIA+ people in Australia still face health inequalities linked to discrimination and social stigma.
"The LGBTQIA+ community faces substantial health inequalities," she said.
"Mental health is a significant area – there is an exceptionally high suicide risk, worse for subgroups such as trans and non-binary people, those with disabilities, and young people. They also face higher cancer risk factors and possibly higher prevalence of some cancers, more harmful substance use, and a more significant STI burden among subgroups such as men who have sex with men and transgender people. People with intersex variations are still experiencing unwanted surgeries, infertility, and discrimination.
"The major contributors to these differences are a wide range of experiences of trauma, including family rejection, school bullying, workplace discrimination, family violence, abuse within society, and marginalisation.
"A huge issue is the fear of discrimination in health care settings which reduces help seeking, reduces preventative care and leads to later presentation of illness. This is all preventable by educating ourselves as doctors and other health professionals.
Associate Professor McNair also welcomed the announcement of a national consultation on the primary healthcare needs of LGBTIQA+ populations at the roundtable.
"It is heartening to see the prioritising of the part of the system that we are in and the importance of inclusive and knowledgeable frontline services," she said.
"Things are improving slowly, but our LGBTQIA+ patients are rightly impatient for improvement and a fully inclusive healthcare system."