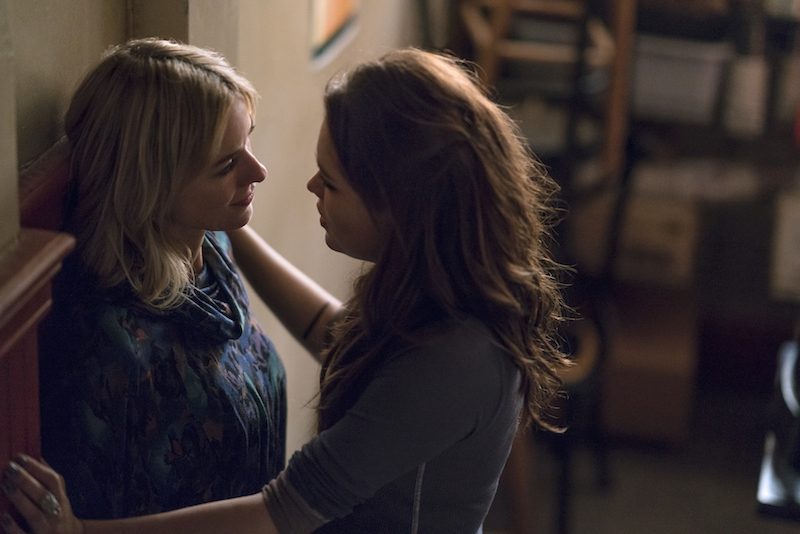 Say what you want about the quality of the plot, but the lesbian love scenes were hot.
Despite being almost universally panned by critics, LGBTQ fans of Netflix's original series "Gypsy" are up in arms about the show's sudden cancellation after just one season.
The show followed the developing and simultaneously unraveling relationship between its two bisexual leads, psychotherapist Jean, played by Naomi Watts, and Sidney, a band member and part-time barista, played by Sophie Cookson. Of course, Sidney happens to be Jean's patient's ex-girlfriend, Jean herself is married to a man, and everyone is out to manipulate everyone else, apparently.
Nothing much happens apart from this will-they, won't-they, except, as Ben Travers from IndieWire writes, we discover that Jean is "just a terrible therapist who uses poorly formed psychoanalysis as an excuse to give in to her temptations. At best, she's a free spirit who doesn't want to be married. At worst, she's an unstoppable narcissist who loves to lie."
The New York Times called it "well-made bad TV", and AVClub wrote that it was "as subtle as syphilis." Ouch.