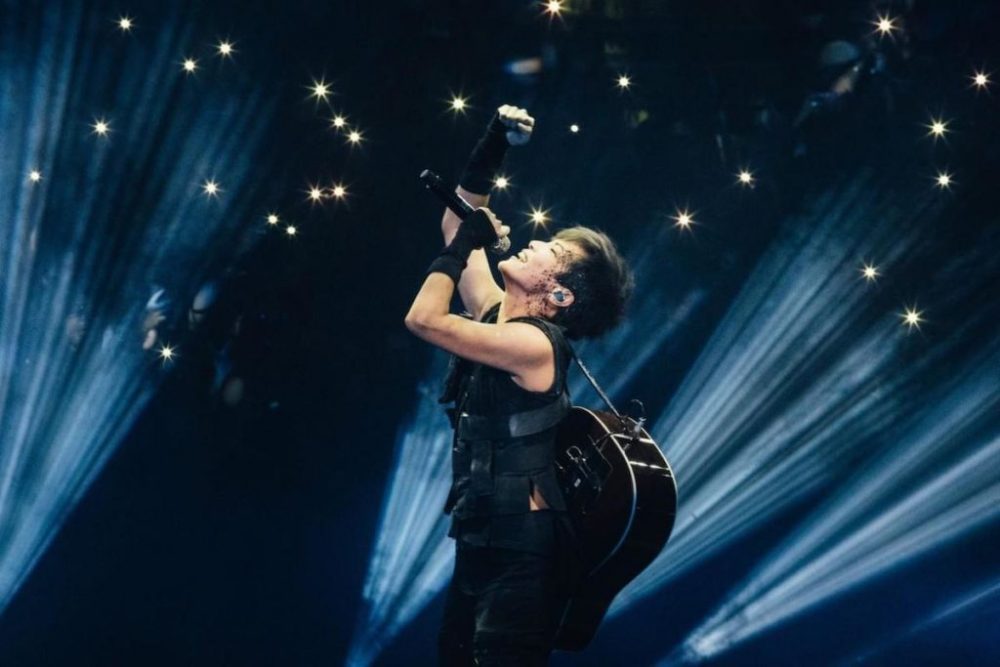 Discovered by legendary Cantopop songstress and actress Anita Mui in her teens in a singing contest, Denise Ho became one of Mui's disciples and songwriters before her solo career started to rise.
She came out to the world as a proud lesbian in 2012 at the Hong Kong Pride Parade, the first major female star in Hong Kong to come out as gay.
In 2014, at the height of her career, she started to publicly support the students who were demanding free elections during the Umbrella Movement (protesters held up umbrellas to fight off tear gas). Her influential involvement at the forefront of the pro-democracy uprisings led to her arrest during a clearing of protest camps.
The financial and social cost to her was enormous. She was blacklisted by Mainland China, her music was banned. As a result major commercial and luxury sponsors like Lancôme dropped her, colleagues feared to be associated with her, and venues around the world to this day are afraid to allow her to perform.
In 2017, director Sue Williams began to follow and film Denise as she toured the UK and North America as an independent artist, attempting to rebuild her career while continuing to take to the streets with protestors and remaining vocal about freedom of speech and protecting civil liberties.
She has also recently addressed both the United Nations and the US Congress, pleading for international help and making it clear that Hong Kong's struggle is a universal fight for freedom and democracy.
Denise Ho: Becoming the Song – Official Trailer