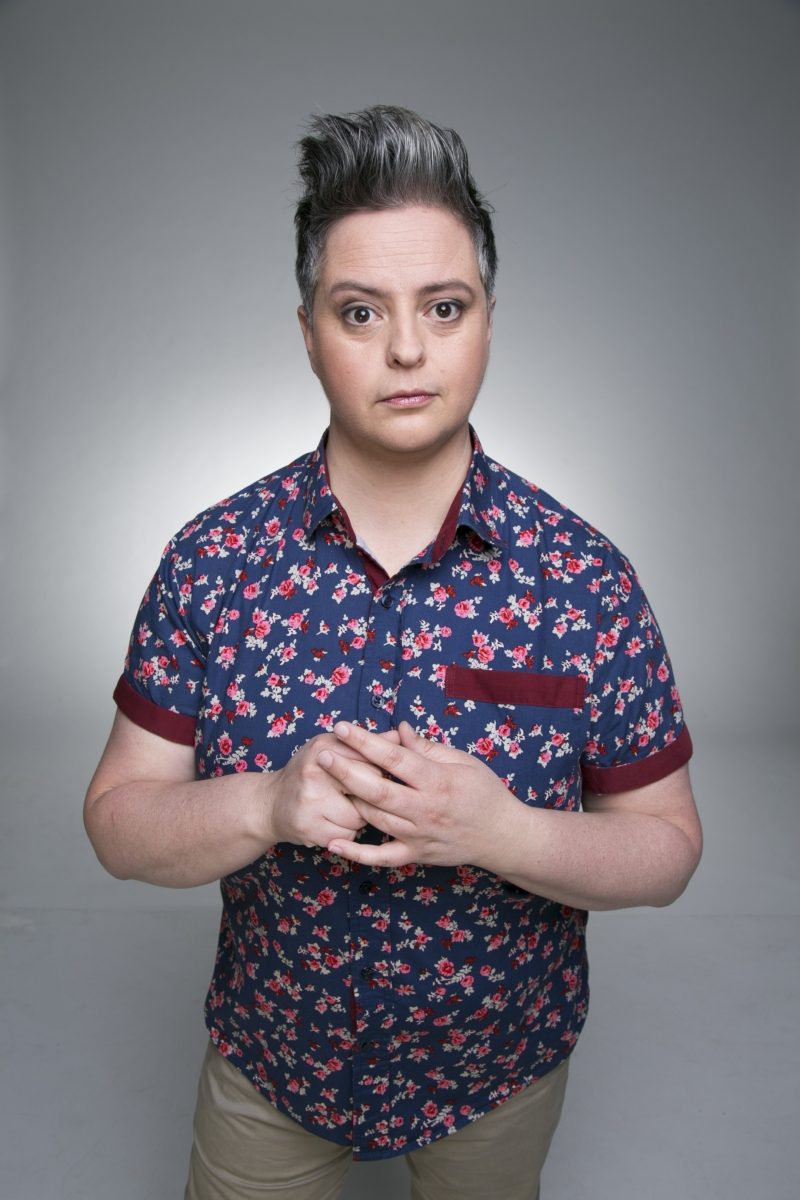 Top comedian Geraldine Hickey  to spread laughter at the celebration of Victoria's thriving LGBTQI+ professionals
Two of Australia's favourite comedians, Nath Valvo and Geraldine Hickey, will host the GLOBE (Gay & Lesbian Organisation of Business & Enterprise) Community Awards ceremony, the annual LGBTQI+ business awards recognising outstanding achievements in the Victorian community.
Nath Valvo and Geraldine Hickey are both members of the LGBTQI+ community and are highly celebrated worldwide for their stand-up comedy shows. Both comedians' were nominated for this year's Most Outstanding Show at the Melbourne Comedy Festival, with Geraldine also being awarded the comedians' choice Piece of Wood Award.
Both Nath and Geraldine have expressed their gratitude for being asked to co-host this year's GLOBE Community Awards.
"It'll be the first time in my life I'll be happy to share the spotlight," said Nath. " I'm pumped to celebrate some very excellent people. I've also given up any hope of being best dressed."
Geraldine added: "The LGBTQI+ community has some pretty amazing people, and it will be terrific to see some of them get the recognition they deserve. I'm super excited to be hosting with Nath and am trying to convince him that we should wear matching outfits."
GLOBE President, Dan de Rochefort, said: "We are thrilled to welcome Nath and Geraldine to the GLOBE Community Awards team for 2019. We love their work and are inspired by how they represent the LGBTQI+ community. It will certainly be a memorable night, filled with laughs and celebration."
The sixth annual GLOBE Community Awards ceremony, held at the Plaza Ballroom on 11 October, showcases contributions to the LGBTQI+ community from a diverse range of organisations across eleven categories.
Awards include ANZ Excellence in Small Business, A Healthy Community, Artist Of The Year, Connecting the LGBTQI+ Community, LGBTQI+ Person of the Year, Sportsperson of the Year, Artist of the Year, Media Excellence, Protecting Our Community, Straight Ally of the Year and Volunteer Of the Year.
GLOBE is a not-for-profit community group that aims to unite Victorian and Australian LGBTQI+ groups and their supporters while encouraging diversity and inclusiveness through social, professional and community events. GLOBE endeavours to create a business, professional and social environments where members of the LGBTQI+ community can thrive and realise their full potential.
---
The 2019 GLOBE Community Awards will be held on 11 October 2019 in Melbourne at the Plaza Ballroom and are presented in partnership with the Victorian State Government with support from a number of commercial sponsors. Tickets are selling fast and are available now at: https://globemelbourne.com.au/product/2019awards/.