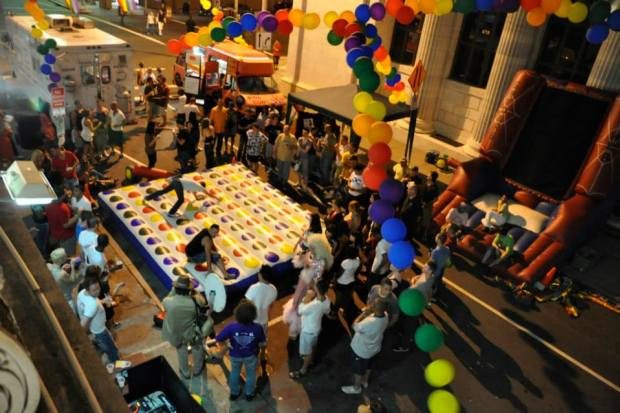 Lemons' (as it is fondly known) is held on the 1st Friday of each month from 6 pm at Slide Nightclub Sydney, 41 Oxford Street Darlinghurst
Due to unforeseen circumstances, the SGLBA will not be hosting Lemons with a Twist this Friday, 3rd September 2010.
Lemons with a Twist will return in October for more great socialising, networking, and prizes.
For our loyal and trusted friends and supporters, Slide Lounge will continue to be open this Friday and will be putting on a special one‐off event to help you kick your weekend
off with some zesty sparkle.
Join the team at Slide for Lemon‐aid, this Friday 3rd September 2010 from 6 pm onwards. The regular Cherry event will follow.
All proceeds from Lemon‐Aid will be going to Slide Lounge.