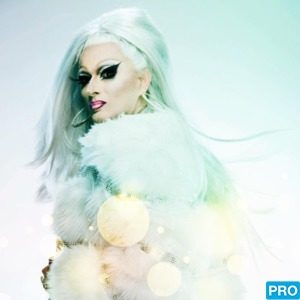 Mardi Gras Party momentum is in full swing. Tickets are on sale now!
It's the party to end all parties, the one, the only, the annual Sydney Gay & Lesbian Mardi Gras Party! Announced today is the first line-up of local and international DJ royalty set to hit the decks in 2016 for a knockout night.
Join over 12,000 partygoers from across the globe in one of the biggest LGBTQI celebrations in the world on Saturday, 5 March 2016. Early bird tickets are on sale from 9 am Wednesday, 2 December 2015.
After 31 years of rocking the decks with House jams, one of Sydney's longest-serving and highly respected DJs, Mark Alsop, will make his Mardi Gras Party debut. Responsible for many incredible dancefloor memories in Sydney and around the world and an unwavering force in the local dance scene, Alsop's set will be a Party highlight in 2016.
Expect to hear an exclusive fusion of club mixes, fresh pop and timeless tunes when transgender showstopper and DJ Victoria Anthony hits the decks. Crowned DJ of The Year at the 2015 DIVA Awards, don't miss her sexy, camp, and energetic DJ set.
After purring her way through clubs and parties worldwide, Mardi Gras favourite Kitty Glitter returns home to take the party to a new level with a shimmering DJ set with plenty of surprises.
London-based DJ/production duo Maze and Masters is making their Australian debut with a fresh House set that will deliver the goods! These girls have played some of the most popular and significant Pride events in Europe and remixed for Kylie Minogue, among others.  London-born but Sydney-based famous DJ, Colin Gaff, will also take over the decks, bringing his high energy party pumping playlist to Mardi Gras.
Long-time Sydney crowd pleasers, Siesmic [aka James Turnbull] and Tanner Derrby [aka Brendan Terry] will be making their Mardi Gras debut, combining forces under their new DJ names for a dance floor shake-up. Their duel-off set will keep you dancing all night long, with current hands-in-the-air anthems, funky deep house, and pop-remixed classics.
After rocking last year's Party at 4 am with an outrageous Kiki that we'll never forget, global drag star Courtney Act is back for another show-stopping performance that must be seen to be believed.
Sydney Gay & Lesbian Mardi Gras CEO Michele Bauer says, "This year's line-up for the Mardi Gras Party 2016 is already looking incredible. We are excited to finally bring legendary Sydney DJ Mark Alsop to the Party for the first time and welcome back spectacular showgirl Victoria Anthony and the sassy Kitty Glitter. With locally grown talent, fresh beats from London, and more exciting announcements, this year's Party will continue to be the biggest and best LGBTQI celebration in town."
So party people of all persuasions – get ready for a magical night of shedding inhibitions and sharing magical moments at the largest gay and lesbian party in the Southern Hemisphere. The only place to party after the world's biggest and most iconic parade of sparkles and self-expression, the Mardi Gras Party has been revisited, recreated and reimagined to be shinier and more spectacular than ever. As we spread the love and let the Mardi Gras spirit echo across the globe. You are welcome from all walks of life, communities, and places.  Let's Party!
Remember, early bird tickets are on sale now, and the price isn't going to stay that low for long. Secure yours now here
Stay tuned for more exciting artists, performers and line-up announcements here. 
WHAT:                 Mardi Gras Party 2016
WHERE:               Entertainment Quarter, Moore Park
WHEN:                 Saturday 5 March 2016,  10 pm – 8 am
TICKETS:               From $106.50 + bf available here