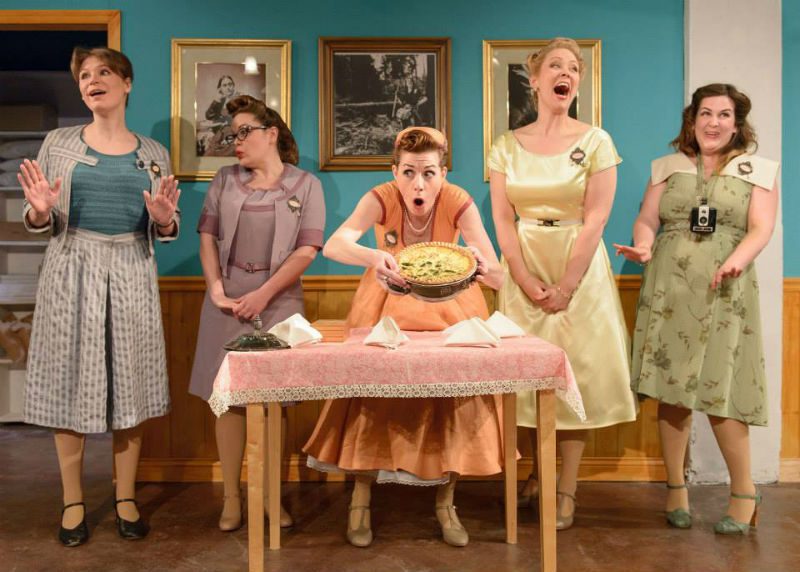 Highlights of the whole Mardi Gras 2016 program
The Sydney Gay and Lesbian Mardi Gras Festival kicks off on Friday, 19 February 2016 and runs for two weeks until Sunday, 6 March 2016.
The program is jam-packed with events, performances, exhibitions and activities.
The program is inclusive of all groups within the community and has an offering of female-focused events for this year.
Make sure to mark these on your calendar.
Tickets for this spectacular program go on sale Wednesday, 2 December 2015.
The Ultimate Lesbian Double Feature
Event Dates: Tuesday 23rd February to Saturday 5th March 2016
Event Times: 10.15pm, Sunday @ 07.30pm
Venue: Old Fitz Theatre, 129 Dowling Street, Woolloomooloo, NSW 2011
Running Time: 60 minutes
Ticket Price: $25.00
Event Dates: From 24th February to 13th March 2016
Event Times: Wed-Sat 8.00pm, Sun – 5.00pm
Venue: King Street Theatre, 644 King Street Newtown NSW 2042
Running Time: 90 minutes with interval
Ticket Prices: Adult $35.00, Concession $30.00
Event Date: Friday 4th March 2016
Event Time: 9:00pm til late
Venue: Slide, 41 Oxford St Darlinghurst NSW 2010, ph: 8915 1899
Running Time: up to 6 hours, no interval
Ticket Prices: $10 pre-sale (+ $1.50 booking fee), $15 on the door
Event Dates: Thursday 3rd March 2016
Event Time: 6pm-10pm
Venue: The Viper Room, Burdekin Hotel, Oxford Street Darlinghurst
Running Time: 4 hours
This is a FREE Event (Gold coin donation at the door).
5 Lesbians Eating Quiche
Event Dates: Tuesday 16th February – Saturday 20th February 2016
Event Times: TBC
Venue: Downstairs at  Belvoir Street Theatre, 25 Belvoir St, Surry Hills NSW 2010, (02) 9699 3444
Running Time: 75 minutes
Ticket Price: $45 + booking fee
Caroline Bowditch Falling In Love With Frida
Event Dates: Friday 4th to Saturday 5th March 2016
Event Times: Fri 4th – 7:30pm; Sat 5th – 2:00pm matinee & 7:30pm
Venue: Lennox Theatre, Riverside Theatres, Corner Church and Market Streets, Parramatta NSW 2150
Running Time: 55 minutes, no interval
Ticket Prices:
Single tickets: Adult $29, Concession $24, 30&Under $15, Groups 10+ $24;
Sidekick members & season package holders: Adult $24, Concession $19, 30&Under $10;
Booking fees apply per transaction – online: $3.60; counter: $2.60; phone $4.60