Join other LOTL readers to participate in Mardi Gras 2012. Build the float, march in the parade, and join the party!
THE FLOAT
Over the past six months, LOTL has promoted our Bachelorette of the Year Award, fun and engaging competition on the quest of crowning Australia's Bachelorette of the Year.
The lucky winner receives a trip for two to the Northern Territory. Our winning bachelorette will join us to march in the Mardi Gras parade. As part of our contribution to the caravan, we looked for inspiration from The Ghan, the train that operates between Adelaide, Alice Springs, and Darwin. LOTL readers are invited to join us when we decorate our version of The Ghan in January. No experience is necessary – join us to be creative. Those who'd like to participate in decorating the train should send expressions of interest to boy@lotl.com or call 02 9332 2725.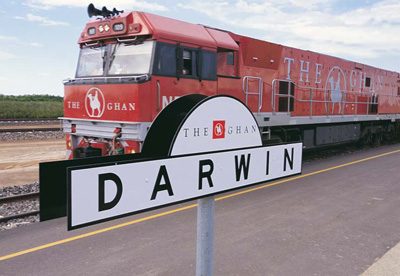 MARCH
What began as a protest march in 1978 is now one of the world's most significant gay pride events and one of Sydney's most memorable celebrations. Colourful, outrageous and inspiring, the Mardi Gras Parade is a must-see nighttime demonstration of LGBTQI pride.
Join us on March 3rd, from 7.45 pm for a night-time spectacular that stops Sydney, as 9,000 people make their way down Oxford and Flinders Streets in a demonstration of LGBTQI pride while 300,000 spectators line the Darlinghurst streets to watch the glittering procession of exotic costumes and political slogans. We'll take our incarnation of The Ghan with us up Oxford Street with the crowds. The winner of our Bachelorette of the Year Award will lead the float, followed by the runner-ups of the competition and their friends.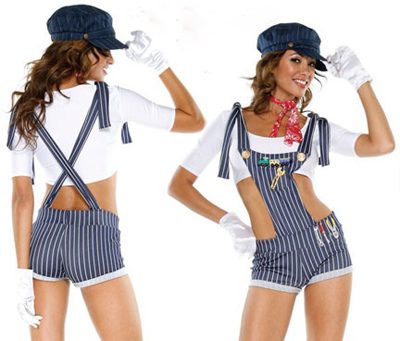 For more information and to register your interest by email boy@lotl.com or call our office on 02 9332 2725 (Interstate & international participants are welcome)
What will our Ghan dancers be wearing? Blue shorts, white top, blue hat and white gloves. We will supply the scarf to wear around your neck (check out the photo below – your outfit does not need to match but should be close).