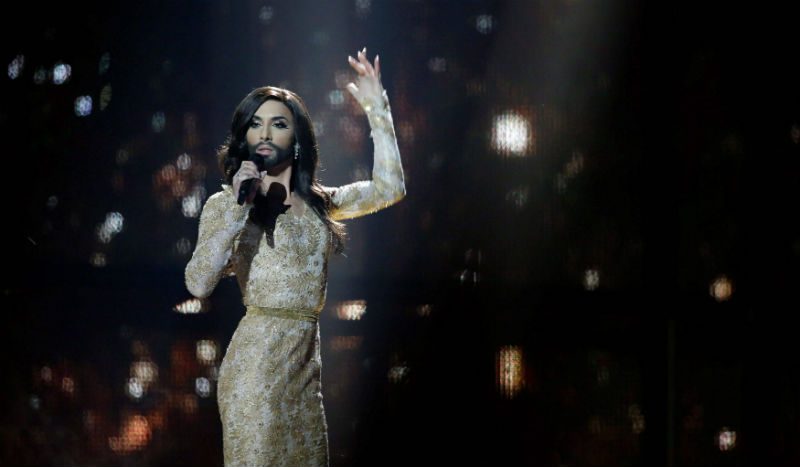 Check out the highlights of this celebration of and by the LGBTIQ community.
This year's annual Feast Festival is bigger and better than ever before with a variety of talented local, national and international artists and explosive special events.
Since its inception in 1997, the Festival has hosted big names – including Matthew Mitcham, Joel Creasey, Beccy Cole, Hannah Gadsby and Bob Downe – and has attracted thousands of visitors to its hub of activities. Feast's secret to longevity is the way the Festival celebrates diversity and inclusion of the LGBTIQ community. Local cabaret artist Michael Griffiths has been named this year's ambassador while international superstar Conchita will be headlining the Festival. The Eurovision sensation has achieved critical recognition and acclaim since winning the Eurovision contest in 2014.
The two-week festival is filled with an array of cabaret and theatre, comedy, visual art, film, literature, forums and special events. Program highlights include:
This year, Feast Festival takes over George St for their first-ever laneway street party. There will be scrumptious food, a community stall, and dancing in the street until late. The night will be hosted by Best Cabaret Adelaide Fringe Award winner Yana Alana and feature a line-up of entertainment including an exclusive performance from X-Factor's Barry Conrad, Adelaide icon Quentin Kenihan, AUSLAN performer Lorraine Butler, DJ Josh and special guests.
Date and time: Saturday, Nov 14, 6 pm until late
Location: George St, Adelaide
Cost: $10 pre-purchased or $20 door sale
Homosexuality History Conference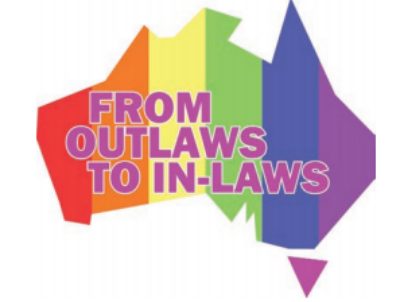 Coinciding with the 40th Anniversary of the decriminalisation of male homosexual activity in South Australia, the conference will be opened by Peter Duncan, Attorney General in the Dunstan Government and closed by Senator Penny Wong.
The Conference brings together over sixty South Australian, national and international presenters including academics, activists and community members. Conference themes span recording, sharing and preserving our LGBTIQ history, activism, life courses, ageing, sex, sexuality, gender, inclusion and exclusion, youth perspectives, queer creative practice – performance, film, writing, visual and digital art and more.
Date and time: Friday Nov 13 – Saturday Nov 14, 9am-5pm
Location: University of South Australia, City West Campus, North Terrace, Adelaide
Cost: Early bird registration until 15 October: 2 days $120/$70 (concession), 1 day $70/40. From 16 October: 2 days $150/$80, 1 day $80/50 (Cost includes lunch, morning and afternoon tea)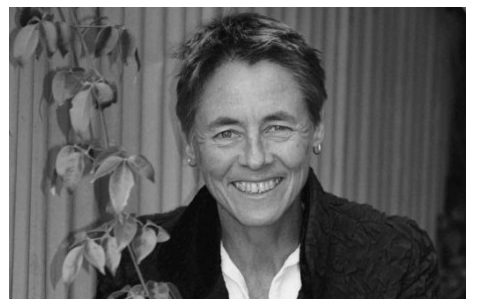 Exploration of a Lesbian-Centric Universe
Susan Hawthorne's poetry explores a lesbian-centric universe. In this free event, she discusses the source of her poetic inspiration and shows photographs taken during two residencies — in India, where she wrote Cow (2011), and Rome, where she wrote Lupa and Lamb (2014). In Cow, through the character of Queenie, a cow of many talents, Susan delves into the ancient and modern traditions that intersect lesbians and cows. In Lupa and Lamb, she takes the hand of Curatrix, a collector of ancient artefacts and lost text. Lesbian history is full of stories of resistance. From the retellings of the she-wolf's story to the martyrs who resisted rape, torture and death, Susan Hawthorne depicts a millennia-long resistance to the expectations of patriarchal culture.
Date and time: Tuesday, Nov 17, 6 pm (60 min)
Location: Feast Lounge, Lion Arts Centre Courtyard Cnr North Terrace and Morphett Street, Adelaide
Cost: Free
Meteor and All About E Premiere Screening
A double whammy of local movie talent! The short film Meteor follows Patrick, caught between 'making it work' and letting go, on a journey into the outback with boyfriend John. Being face-to-face in an isolated landscape – will this be enough to keep them together?
Recipient of the Bronze Feast Foundation Scholarship Feature film All About E follows a beautiful DJ who is forced to run when she stumbles on a bag of cash. Can she keep the money, conquer her demons, AND get the girl? It received the Jury Award for Best Women's International Feature at North Carolina Gay & Lesbian Film Festival and features local Adelaide talent, Mandahla Rose.
You are able to meet the cast and crew from these films following the screening. (9:30pm)
Date and time: Tuesday, Nov 17, 7 pm
Location: Mercury Cinema, 13 Morphett Street, Adelaide
Cost: Tickets $25/20
Colouring the Rainbow: Blak Queer and Trans Perspectives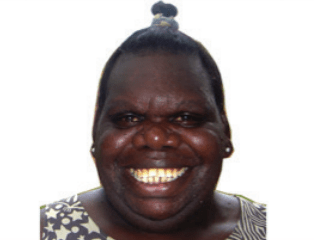 Wakefield Press, Tandanya and Feast Festival proudly invite you to the launch of a ground-breaking collection of inspiring life stories and essays by 22 First Nations queer and trans people from across Australia. Colouring the Rainbow explores inner reflections and outlooks on family, country and identity, homophobia and transphobia, decolonization, activism, performance, and more. The book contributors uncover an often-hidden world and tell it like it is. Colouring the Rainbow is real, searing and celebratory. To be launched by Associate Professor James Ward with guest speakers from Blak Lemons and the Moolagoo Mob, and live music by Tempestt Sumner-Lovett.
Date and time: Wednesday, Nov 18, 6 pm (60 min)
Location: Tandanya National Aboriginal Cultural Institute, 253 Grenfell St, Adelaide
Cost: Free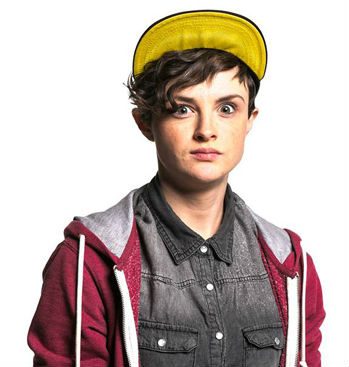 Hair VS Bare. Hairless VS Au Natural. High Maintenance VS Can't Be Bothered. Local comedy superstar Demi Lardner hosts a very serious debate about the pros and cons of a practice that transcends gender, sexuality and religion. Debaters include Thomas Jaspers, Toby Halligan, Lisa-Skye, Daisy Berry, Andy Balloch and Marcus Willis. To pluck or not to pluck? That is the question.
Date and time: Thursday, Nov 19, 7 pm (90 min)
Location: Nexus Theatre, Lion Arts Centre Courtyard Cnr North Terrace and Morphett Terrace, Adelaide
Cost: Tickets $25/20
Lisa-Skye and Daisy Berry Do Adelaide – A Comedic Duo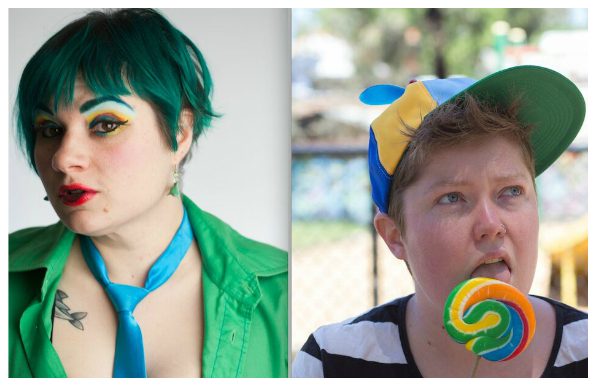 Melbourne's favourite queerdo comics hit Adelaide! Lock up your everyone's. Lisa-Skye and Daisy Berry will mess you up. With laughter, friendly, friendly laughter. Nothing's off-limits: in this double-header stand-up show, they dive into what it is to be queer in a world that can be so, so straight. Join them for one night only in which one whinge about her single lesbian problems and the other barks about her adventures in Berlin's sex clubs… and we've barely scratched the surface.
Date and time: Friday, Nov 20, 9:30 pm (55 min)
Location: West Bar, University of South Australia, North Terrace, Adelaide
Cost: Tickets $20/$18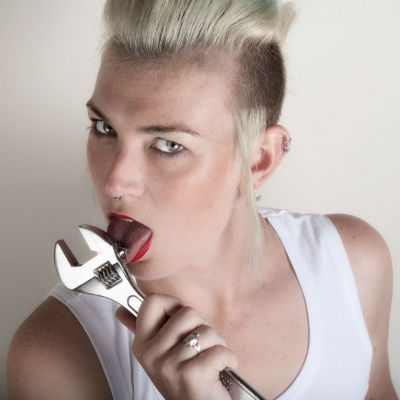 Gender Spanner is a joyous and empowering hour of burlesque, cabaret and labels that just don't stick. Armed with a ukulele, spinning plates and an array of costumes that traverse gender stereotypes, Crowtown's Jessica McKerlie presents a smorgasbord of original music, burlesque routines and poetry with a common thread: Are you a man? Are you a woman? Are you sure? Originally inspired by Jessica's own explorations and understanding of gender fluidity, Gender Spanner is a cabaret that goes to the very core of what it is to be human.
Date and time: Saturday, Nov 21, 7 pm (55 min)
Location: West Bar, University of South Australia, North Terrace, Australia
Cost: $20/$18
This is an intimate night with the best queer burlesque performers from across Australia. Prepare to be transported into the performers' most intimate thoughts and relive their experiences, as they show us what identifying under the LGBTIQ rainbow means to them. The night includes Cherry Button, Vivienne Von Coffin, Leopard Lass, Jolie Mystique, and Ivy Fox. Get to know them both inside, and out!
Date and time: Fri Nov 27 and Sat Nov 28, 10 pm (60 min)
Location: Nexus Theatre, Lion Arts Centre Courtyard Cnr North Terrace and Morphett Street, Adelaide
Cost: Starting from $28
Feast Festival
November 14-29, 2015
View the full 2015 Feast Festival program here.