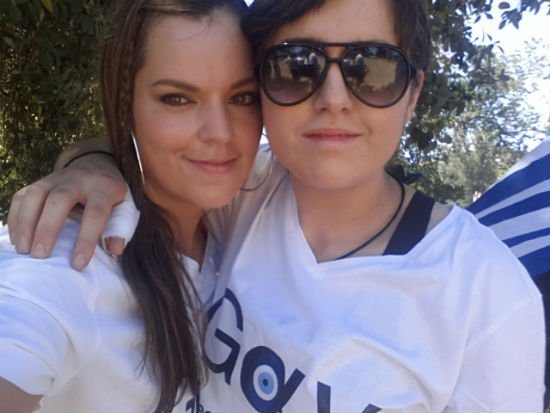 This year I stepped up from the safe shadows of spectatorship and for the first time ever I marched alongside the plethora of proud gays in organised groups for the Melbourne Pride March
At the peak of summer and the very climax of the Midsumma Festival, everything we'd been looking forward to had been satiated by the collective joy and excitement of the whole of St Kilda.
Luna Park threw its shattered rainbow of colours and sounds, the bars and cafés filled to the brim with the queer community, pumping Prince's "Kiss" in the midday sun.
We knew the march had begun when the chorus of roaring motorcycles heralded the "Ride of the Valkyries" aka "Dykes on Bikes". All of Fitzroy Street erupted in Bacchic ecstasy as the leather and rubber cut through the waiting streets.
Then, an indigo army of LGBTI police officers marched in unison, a choreography of hardboiled sexy authorities, holding it down for the Melbourne queer community to party on in safety and protection by these guardian angels.
Marching before us were the glamorous contestants of Miss Transexual Australia 2014 Beauty Pageant, with delectable legs, dancing to the bass and beats of Greek club music pumping from the sound system behind them.
The Greek and Gay Support Network danced in a ribbonous swirl of blue and white, their passion crashing into the crowd like a ravenous wave. An excited spectator shouted out, "Greeks invented sex!!!!" as they marched on like sexually charged Spartans.
The Aussie sun beat down on us hard, but did not conquer the party spirit as we flocked to the gelati vans and found shelter beneath the towering St Kilda palm trees.
My very first pride march, and the verdict: Gaymazing! This was the first of many more queer marches to come! Happy Pride, Melbourne!