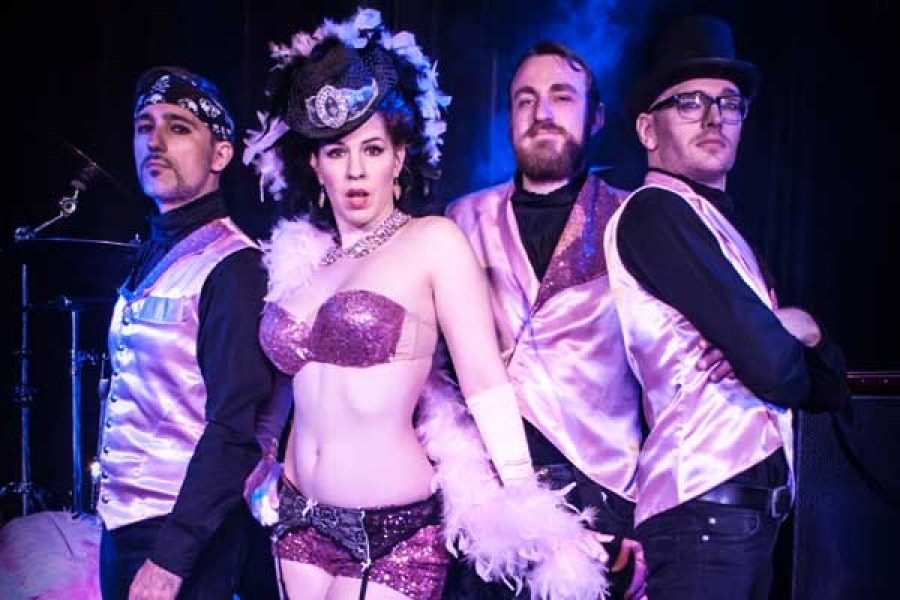 Miss Bertie Page sure does love her pussie
Bertie Page Clinic is spangles and glam, punk and transvestite, stiletto heels sharp as scalpels, station wagons, lyricism, grand eloquence and infernal vocal exercises, a hot, guttural sound which could burn a hole in your crotch!
Bertie Page Clinic is the perverted child of burlesque and classic rock, led in a flurry of fur, feathers and fornication by Australian cabaret star Bertie Page.
Their witty works combine the best elements of yacht rock, punk rock and poodle rock, pulled off with a Jim Steinman flair. Since 2009 the Clinic has been playing venues and festivals all over Australia and the world, from London to Berlin, Amsterdam to Paris.
In 2011 they were kicked out of the Edinburgh Fringe Festival, for being too loud and too naked, and with that, a new album was born.
For the fourth year in a row the band will have their own float in the Mardi Gras Parade, and to get them in the mood the night before the parade, they're set to take over Spectrum on Sydney's legendary Oxford St, for a night of rock, frock, feathers and leathers.
Their "Pussy Love" show sold out the Vanguard in 2012 and this year is set to be even bigger.
Joining the Clinic are Sydney's riff-slinging babes Smokin Mirrors as well as a litter of Brisbane's best burlesque kitties, with more slink, strut and sexiness than you can throw an old boot at!
Come and celebrate everything feline and furry in the heart of the Mardi Gras party zone.
The show will also feature the launch of Bertie Page Clinic's brand new album "Too Loud Too Naked".