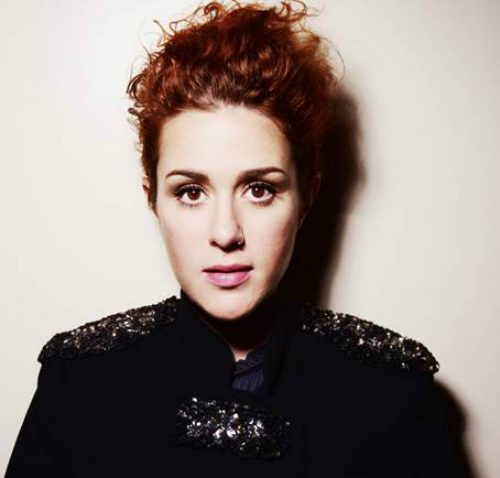 Four-time ARIA Award winner to perform at the 2015 Aurora Ball
The 2015 Aurora Ball – 'Once Upon a Time' – just got an extra sprinkling of fairy dust with the announcement of iconic Australian performer Katie Noonan.
Katie Noonan's technical mastery and pure vocals make her one of Australia's most versatile and beloved musicians.
A mother, singer, producer, songwriter, pianist and businesswoman, the 4 x ARIA Award-winning and 6 x platinum selling songstress first received widespread praise as the angel-voiced songstress of indie-pop band George.
The Aurora Group are thrilled to announce an artist who has been described as 'one of the greatest all-time Australian talents' (weekendnotes.com), a rare talent with a voice of extraordinary beauty and versatility (The Australian), and 'arguably Australia's greatest music superwoman' (BMA Magazine).
"We want to take guests at this year's Ball on a journey of magic and enchantment, and Katie Noonan's ethereal and soulful voice is the perfect way to take us there," said Aurora Co-chair Alison King. "Whether Katie is reimagining the classics or singing from her own songbook, her performances are always an unforgettable experience."
Joining the musical lineup for the night are Maeve Marsden and Libby Wood from Lady Sings it Better, one half of this formidable four-woman act that skewers the worst of misogyny in pop culture with tongue-in-cheek, high-energy comedy cabaret.
Maeve and Libby have been singing together for five years, in countless Sydney venues and at festivals including Adelaide Fringe, Melbourne International Comedy Festival, Sydney Comedy Festival, Festival of Voices and Edinburgh Fringe. This year, they're also collaborating on new projects: Mother's Ruin – a cabaret about gin and a folk musical with Van Badham. They're accompanied by Hayden Barltrop, Lady Sings it Better pianist and rising star of Sydney's growing indie musical theatre scene.
When guests are ready to move their glass slippers to the dance floor, Neil Singleton, AKA DJ Dirty Nelly, will play fresh from his 2014 US tour.