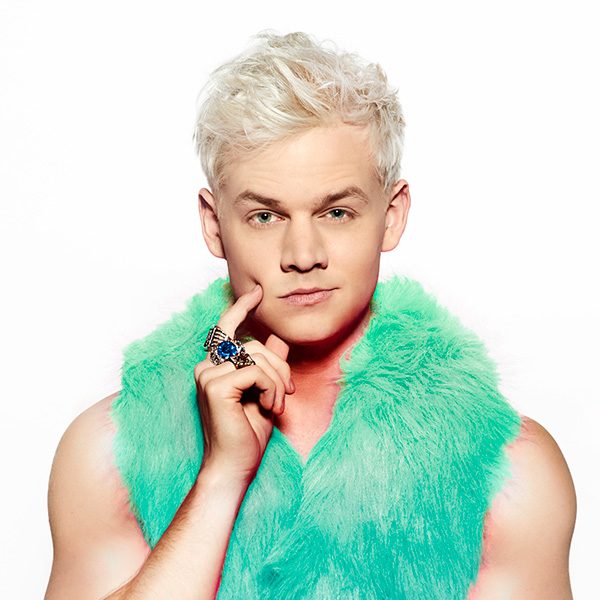 Australia's 'Acid Tongue Prince', the fabulous comedian Joel Creasey to host and MC The Aurora Ball
Joel is one of Australia's youngest, brightest and most sought-after comedians due to his intelligent observations, acerbic style and pop-culture expertise– in the words of Joan Rivers, "He's a f*%king star! I love him!"
Don a mask and join Aurora walking the line between anonymity and exhibitionism in an evening of sophistication and style
Aurora's 15th Annual Ball, held this year on Saturday 21st June, will be an extravagant affair full of old-world glamour and provocative mystery. Like the Masked Balls of old, guests will be encouraged to explore their alter egos through elegant disguise and a chic Black and White theme.
The glittering jewel in the crown of Sydney's GLBTQ social calendar, the Ball is a fundraiser for Aurora's charitable giving program for projects throughout New South Wales.
Through fundraising efforts at these events, we have awarded $70,000 this year as part of our grants program, providing vital financial support to our community's organisations.
Simply titled "The Ball", Aurora promises another spectacular night celebrating the opulent and sublime, with indulgent food and wine, rich music, shimmering performances, revelry and mischief. In keeping with Aurora tradition, the ball will take place in late June to mark International Stonewall Day.
After the success of last years' Youth initiative, Aurora is once again offering a discounted table to guests aged 30 and under who have never witnessed the spectacle of an Aurora Ball. Ten tickets will be made available at a reduced rate of $160 so that younger members of our community can experience this wonderful event and opportunity to support a locally focussed cause.
The Aurora Group is pleased to confirm that food and wine partners Bayleaf Catering and The Oak Barrel are back on board for this year's Annual Ball, in addition to event partner Radisson Blue Hotel Sydney.
"This year we took inspiration from Masquerades and Masked Balls of the past, exploring concepts of disguise and mystery; we're very excited to offer our guests another lavish and exciting experience with a stellar line up of performers," says Wayne Cox, Events Director of the Aurora Group.
So come vogue with us while raising funds for the many worthwhile causes supported by Aurora, we hope to see you all there, even if we don't recognise you straight away, (wink).