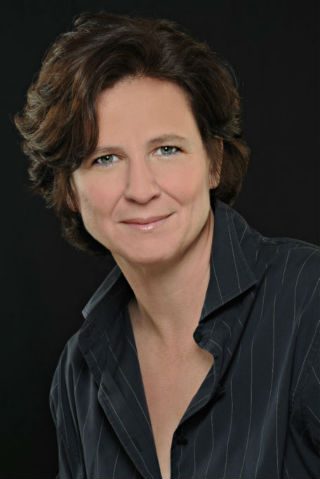 Ever wanted to produce a film? Now you can. Lesbian filmmaker Nicole Conn has asked for donations to make her newest film a reality.
The new film, A Perfect Ending, is about Rebecca, played by Barbara Niven. According to the film's synopsis, "Rebecca has a very unusual secret, one that not even her best friends know about.
The last person on earth she expects to reveal it to is a high priced escort named Paris (played by Jessica Clark, pictured). What starts as a comedy of errors ends up a uniquely erotic journey.
Rebecca's unconventional efforts to find herself are raw, evocative, and oftentimes humorous, but always very real, very human. Sometimes a perfect ending is not what you expect it to be."
Conn hit headlines last year with Elena Undone, which holds the record for cinema's longest kiss, clocking in at three minutes and twenty-four seconds and wiping out all previous records, both of the hetero and homo variety.
(For you film buffs, the previous record for the longest on-screen kiss has been held by Ingrid Bergman and Cary Grant for Hitchcock's 1946 film Notorious, which lasted two and a half minutes long.)
It's no secret that raising money for an independent film is an uphill battle. Make that film a lesbian one, and it gets even more challenging. However, funds were raised last year to help the film with production and efforts are now focused on donations for post-production.
This film was made solely through fan support and supporters of the arts. Those who can donate anything from $1 to $1,000 or more have the opportunity to be part of a project made by women, for women, and help sustain the life of lesbian films.