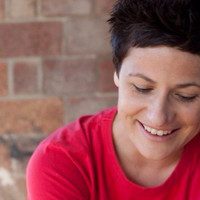 We speaks to Renee Schembri, creator of the Bitch brand, celebrating the past decade and what's to come in the future.
The year was 2005, and the Oxford St girl scene was at a bit of a stand still. It was time for a change, and a new Bitch came to town. Deck Bar was the venue, and the Bitch chapter was born. More than 500 girls were packed into the corner of Oxford St every Friday, as the story began.
In 2005, Renee Schembri started the brand 'Bitch', which stands for 'Babe In Total Control of Herself'. One of Schembri's first memories was the change which Bitch brought to the scene.
"So many of the younger girls voiced how thankful they were to be able to come out as they felt comfortable. I remember that girls who looked quite 'girly' were often rejected from entering certain gay venues as they looked 'straight' apparently."
Bitch nights aimed to attract women from diverse groups and create a safe space for all kinds of same-sex attracted women. Women could also bring male friends who were respectful of the space. These nights grew organically into a Friday institution where new friends, girlfriends, and a gathering of people became a community.
Managing various events has also come with hilarious and memorable moments.
Schembri will never forget the Kinselas Middle Bar toilet incident. "The venue plumbing was blocked and we had to shut one night with no idea why. I then received a phone call the next morning from a straight Aussie plumber trying to explain that someone had flushed a strap-on down the toilet and the entire system was blocked. We got asked to move on not long after that, I think."
There have also been proposals amidst mic announcements at the club, and people wanting to take Bitch memorabilia home by 'hiding' it under their shirts and arguing that they didn't have anything under there.
Schembri remembers, "I was heading away with friends on Saturday and saw a set of Bitch lips in the back of a car heading down the freeway… I laughed."
Over the decade, Schembri's personal soft spot has been the Mardi Gras Official Recovery Party in 2010, with Innaya Day on the stage and 750 women in the audience at Oxford Art Factory. "It was one not to forget… I met someone pretty amazing that night." Other highlights include the filming of Generation L and taking the club on tour, showing international cities a piece of Sydney.
Bitch's 10-year reunion aims to provide something for everyone, taking it back to 2005 and right up to 2015 with all the favourite songs from the past ten years.
DJs will be playing vinyl with back-to-back sets on four decks. Schembri is also excited to bring 'Get Together' back to Sydney Harbour later this year, locking in Cruise Bar for New Year's Day.
Schembri looks forward to the future and acknowledges how far the brand has come.
"Who knows what the future will hold? This amazing journey of ten years has delivered beyond what we could have ever imagined. I truly am grateful for everyone who has been part of the story so far."
Timeline
2005: Launch of a new weekly Girls Night "Bitch" at Deck Bar on Oxford Street, Darlinghurst.
2006: Bitch starts to produce the official recovery parties for Mardi Gras and delivers the infamous Fair Day dance tent, the Women's space at the main party and the official girls recovery parties.
2007: Bitch goes international – Joining forces with Candy Bar UK to deliver Bitch nights in London and Manchester.
2008: UK tour: Bitch delivers the official Soho pride recovery party Bitch vs. Candy Bar at Punkd London.
Bitch Brisbane: Teaming up with Dj Neroli at The Wickham.
Bitch presents Bada Bing: A regular monthly Hip Hop night.
2009: Bitch launches Revolution big dance parties at Oxford Art Factory with special guest Ruby Rose.
Bitch joins forces with Fag Tag for the first "Get Together" party featuring Sneaky Sound System.
2011: Bitch and Fag Tag launch annual NYD Party Get Together at Cruise Bar.
Bitch presents Anzac Day at Cruise Bar.
2012 – 2014: Bitch launches "Summersalt" – Sunset sessions Australia Day on the Harbour.
2015 marks Bitch's 10th birthday, with close to 500 parties, 10 Mardi Gras seasons, international and interstate tours, and countless memories.
Bitch's 10th Birthday – A Decade Of Dance
Date and time: 8 August, 9pm
Location: Oxford Art Factory
38-46 Oxford St, Darlinghurst