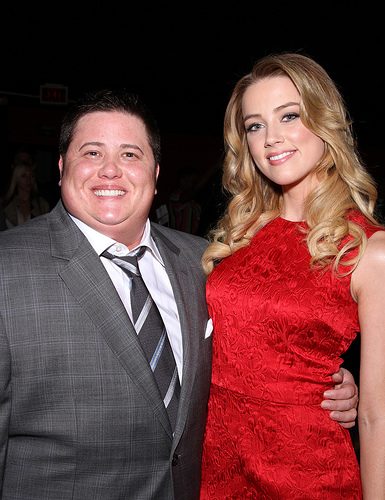 On Dec. 3 , Holly Robinson Peet (The Talk), Wilson Cruz, Chaz Bono, Steven Weber, Ed Begley Jr. and Amber Heard (Drive Angry 3D, Rum Diary)—who came out publicly at the event, for the first time—were among celebrities out in Los Angeles in support of the 25th anniversary of the Gay & Lesbian Alliance Against Defamation (GLAAD).
GLAAD at 25 took a look back at the organization's work in news, entertainment and online media to advance equality for gay and lesbian Americans. Jonathan Murray, the executive producer of The Real World, Road Rules and Project Runway, was honoured with the Pioneer Award.
Below, filmmakers Renee Sotile and Mary Jo Godges of Traipsing Thru Films recorded comments from many of the stars for The Red Carpet. Celebs shared their opinions on why GLAAD is needed and gay images that made an impression on them.
"If public opinion doesn't change our laws won't change," says Amber Heard, who attended with her girlfriend and believes in doing her part to influence those opinions.
Ed Begley Jr., the green-living actor-activist, talked about Don't Ask, Don't Tell, saying "You don't have to be straight to shoot straight…. Enough already with the discrimination."
In order of appearance: Wilson Cruz, Holly Robinson Peete, Amber Heard, Ed Bagley, Jr, Doris Roberts, Steve Weber, Chaz Bono.
GLAAD is the nation's LGBT media advocacy and anti-defamation organization.