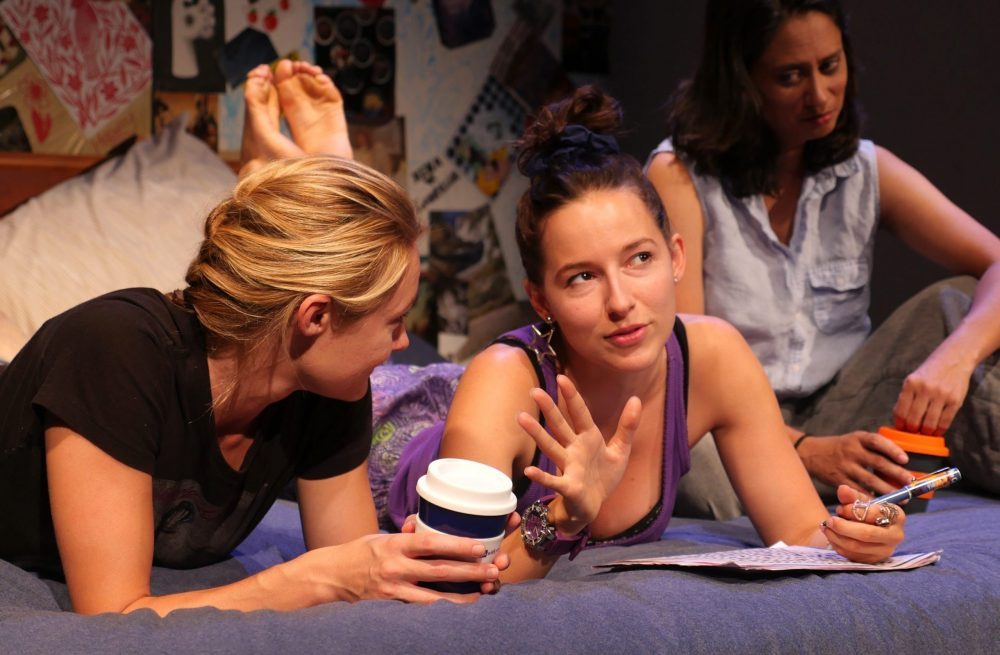 Who doesn't love to party in bed?
Back by popular demand, The Bed Party gets another season at the Old 505 Theatre. Part slumber party, part consciousness-raising circle: The Bed Party is a theatrical love letter about women's lives with women. 
"We're so excited to bring the (bed) party back! We had such an amazing response over our Mardi Gras season, we loved meeting people in the foyer and talking to them about the range of things the show brought up for them.

The show covers a range of issues that affect our community, bi-erasure, consent, assault, navigations of non-monogamy and multiple positions on raising children. This show represents conversations and positions in our community that we don't see very often. Audiences are loving being able to see themselves. We're so thrilled and honoured we are able to bring this story back to Newtown so soon, and share this work with more hearts and minds."
Writer and Director, Sophia Davidson Gluyas calls the play a vital slice of contemporary queer life.
"This is a piece of theatre that actually gives voice to a group of women who are otherwise invisible on our stages: radical, political lesbians. These women will surprise you, disarm you, and ultimately charm you"
Fast-paced, brilliant timing, a refreshingly honest and insightful portrayal of Queer life in 2016, the all-female cast includes Mathilde Anglade, Julia Billington, Brigita Brown, Margarita Gershkovich, Suz Mawer and Alex Moulis.
Around the central bed—their meeting place, their safe space and their rallying point of resistance – the characters confront difficult circumstances both personal and political.
After a sold-out run in the FreshWorks season and Sydney Gay and Lesbian Mardi Gras 2019, the Old 505 Theatre is proud to announce the return of The Bed Party.