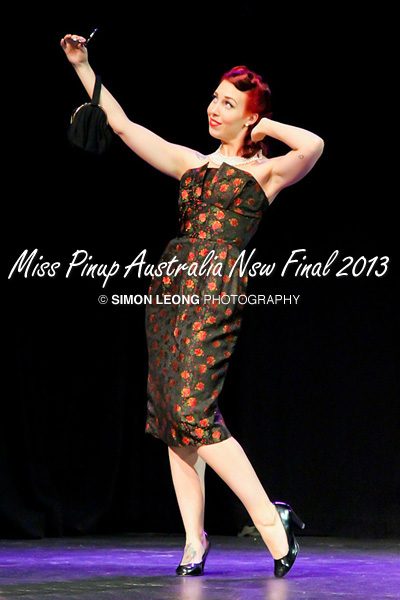 Now in its fifth year, start the 2014 season with some tantalizing entertainment for your good old-school taste buds!
Miss Pinup Australia®, renowned as the most prestigious pinup competition worldwide, is the only competition on earth that celebrates all women, real women of every age, shape and size, through the love of time-honoured outfits and a modern interpretation of vintage pinups.
To complement the motto, which is "everybody deserves the opportunity to bring out their inner pinup", this year, Miss Pinup Australia® will be giving all entrants a chance to compete at a state level which means that registration will remain open until the 30th of January or until the categories are full in each state. So literally, first in best dressed!
The 2014 categories are-
Miss Perfect Pinup  (any gal over 18),

Miss Classic Pinup (gals over 30),

Miss Prestige Pinup (gals over 40),

Miss VaVa Voom Pinup (gals over a modern dress size 14),

Miss Illustrated Pinup (gals with tattoos),

Miss Neo Pinup (the modern-day pinup) 
This year's extravaganza promises to "bring a vintage photograph to life" on stage, where we take you back to the silver screen sirens of the 1940s and the bevvy beauties of the 1950s through what could only be described as a theatre spectacular!
Join in celebrating the beautiful entrants and follow them on their journey of self-discovery to assist them in gaining self-confidence and self-esteem and surround themselves with supportive, like-minded people, all to find their true selves!
Come along and support your local traditional pinup gals and guys at their state finals to be held in NSW, QLD, VIC, SA and WA in late April and share sensational storylines in our three clothing categories with us daywear, swimwear and traditional lingerie. There is even a talent section! The competitors will have you cheering, laughing and maybe even a few tears!
You can now find Miss Pinup Australia® on the App Store! Download for free at https://itunes.apple.com/au/app/miss-pinup-australia/id581791509?mt=8
View the official www.misspinupaustralia.com.au
Keep up to date with all of the announcements on the Miss Pinup Australia® Facebook page http://www.facebook.com/misspinupaustralia
https://www.facebook.com/pages/Vivienne-Starr/256478864502701?ref=hl#!/pages/Vivienne-Starr/256478864502701