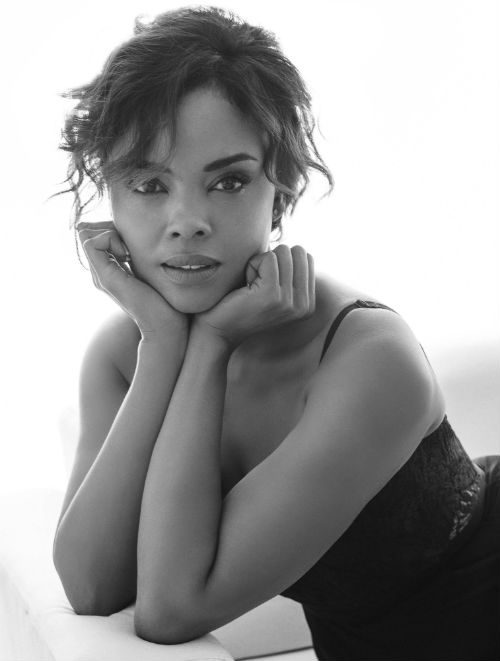 Landmark play 'Stop Kiss' by Diana Son addresses issues of anti-lesbian violence and love.
Written by award-winning playwright Diana Son (Law & Order, West Wing) and performed off-Broadway in 1998, Stop Kiss is about the budding romance between Sara and Callie, and the street assault that brings an abrupt and shocking end to it. The play, which was fresh, funny, moving, and touched upon the serious theme of anti-LGBT violence, was a critical and commercial success, and received a nod from GLAAD, winning the Media Award for Best New York Production.
The Pasadena Playhouse has now mounted a revival of the play, and it's good timing, too, with LGBT hate crimes and the public harassment of women still a widespread problem. The new production is directed by Seema Sueko and stars Sharon Leal and Angela Lin. The show runs from November 4–30, 2014.
Does a first kiss between two women on a street late at night in the West Village warrant a brutal attack by an angry bystander? The answer should be a simple 'no,' but the play explores the various facets of human emotion and behaviour that contribute to the reason these hate crimes are committed to this day.
"When our artistic director Sheldon Epps suggested this play to me, it immediately felt right," says director Seema Sueko.
"It was groundbreaking when it premiered in 1998, and though much has changed since then (Google, for example, was founded in 1998), I think the themes of friendship, love and discovering what one wants—coming into oneself fully—is universal and timeless."
A revival poses many challenges, including the decision of whether to update the story to 2014. "As I read through it and discussed with the playwright, I realized that the script is such a perfect gem as written, and to try to update the technology and 1998-based references wasn't necessary. I thought This play is solid as is, don't mess it up."
Sueko is thrilled by the current cast and delighted that she could observe the playwright's instruction that the casting reflect America's ethnic diversity. "I knew I wanted to cast the leading role, Callie Pax, Asian American and was ecstatic to meet Angela Lin.
She has a rigorous work ethic, a deep emotional range, and brings nuance and charm to this role. It's very easy to root for her character to find herself," says Sueko.
"Sharon Leal brings a beautiful no-nonsense, grounded quality to the role of Sara who serves as the catalyst for all the changes in Callie's life. Sharon's understanding of human nature and her instincts as an actor are spots on."
While the playwright, Diana Son, has gone on to write for very successful TV shows, there really is nothing like the theatre for making an audience viscerally think through and experience an idea. Sueko hopes that the play gives audiences a significant takeaway.
"When the audience leaves the theatre, I want them to feel like driving home with their car windows rolled down, singing at the top of their lungs… I want them to feel exuberant possibility."
The empathy the play builds for the female characters is strong and empowering indeed. The current Hollaback.org PSA video about street harassment of women in New York City that recently went viral demonstrates that nothing much has changed for women since 1998. Sueko agrees.
"The Hollaback video is powerful. I am so grateful for their work.  Scene three of Stop Kiss begins with the women talking about street harassment, and the hate crime in the play is an escalation of lesbian identity-based street harassment.
It saddens me that nothing has changed and that that's one of the reasons Stop Kiss is timeless. As a society, let's choose to change this."