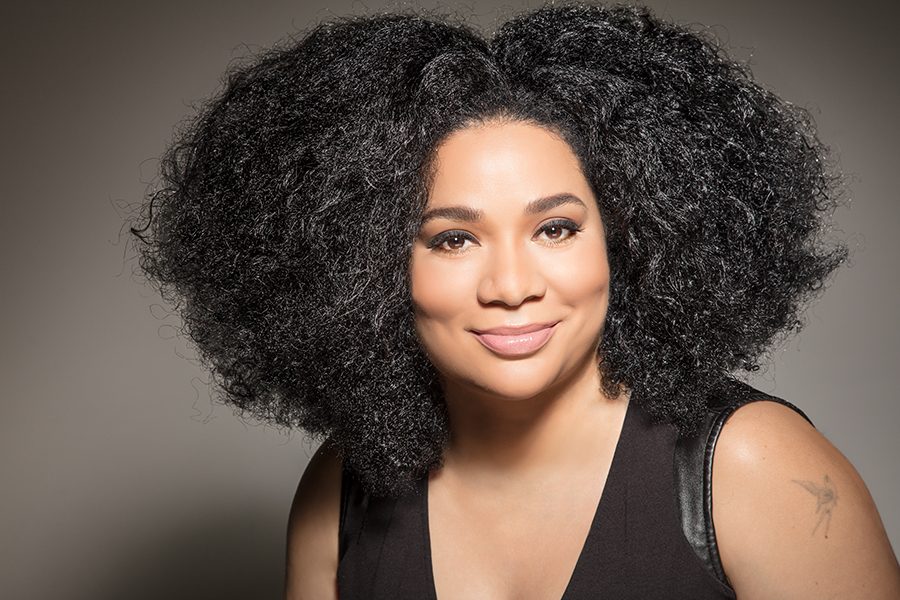 The List fights for gender parity in the theatre, including for queer women of color.
The List, organized by The Kilroys—an independent, LA-based group of female playwrights and producers—features the most worthy under-produced plays written by female and trans writers of color, after a survey of hundreds of professional artistic directors, literary managers, professors, producers, directors, and dramaturgs. 
In 2014, The Kilroys—dedicated to taking action in the face of gender disparity in American Theatre—created The List survey in response to systemic gender bias in theater programming, especially on main stages and within the seasons of theatre companies.
While the number of female theater makers is on the rise, according to a study funded by The Lilly Awards and The Dramatists Guild released in 2015, just 22% of productions in regional theaters over the previous three years were written by women. Only 3.4% of the overall plays produced reported by The Count were written by women of color. This year's List addresses this concern in the hopes of promoting inclusive parity.
To discuss the state of playwriting for QWOC, I caught up with queer woman of color playwright, Ione Lloyd.
When did you want to become a playwright and why?
When I was first trying to figure out what I wanted to do with my life the acceptable dreams were to be a teacher (nope, required money for school and math), a nurse (nope, money and I've always been squeamish around blood, from paper cuts to periods), or you could marry a rich man (nope, I'm gay and a HOPEFUL romantic). Being a playwright wasn't within my reality. The arts as a career isn't always accessible to women, people of color, the queer community, people in lower income brackets, and other oppressed communities.
It has been a journey to claim who I am. Growing up my family lived below the poverty level but my father gave me the gift of storytelling. He would come home from his job as a restaurant porter smelling like old food and Old Spice cologne and sit with me while I looked out the window. He would point out two birds in the yard. He would tell me what one bird was saying and ask me what the other bird's response was. Our play would always end with I love you too. That was one of my first steps to becoming a playwright. My mother who didn't go to high school bought me every book she could, the bigger the better. At 7 years old I was reading Greek mythology and thought it was an actual religion still in practice – and that this religion explained so many things in the world. Years later it took a lot to convince me otherwise!
I knew that there was something important in storytelling, in what I would later call theater and playwriting. I knew that I wanted to tell the stories of women who smile and laugh when you know they want to cry. The stories of getting by on laughter and the things that no one wanted to talk about. I just didn't know that as a queer woman of color from a low income background; that there would be a place for me to tell these stories. But the gift of having nothing was that I thought anything was possible – and sometimes it is.
How do you see the American theater today—or what do you think of what's on the main stages?
There is something really special about witnessing the struggles and triumphs of someone else, in real time. There is something magical about sharing breath and emotion with someone going through it. That is theater—it's like hearing a testimony in church or a confession. It can change hearts and minds.
I am looking forward to when the main stages fully embrace stories that they might say are from writers on the fringe—writers that are queer, of color, trans, female identified and more. I am not on the fringe. We are not on the fringe. We are culture makers, we literally make shifts in language: "Yass"; "The struggle is real"; "Werk"; we are storytellers that deserve to be heard. I feel like the film and television industry is moving towards a more inclusive direction and I hope that the theater is able to do so in a tangible way.
Describe the kind of plays you are interested in and what you are working on now.
I love plays that entertain, make you laugh, make you feel feelings you don't have time for because of your job and commute and laundry. I love plays that make you question who you are and what you think and why. I love plays that make change.
I will have a residency at a major New York theater in January where you can come and see my work. It hasn't been announced yet and I can't tell you where—not even if you tickle me or give me cookies (I've clearly missed my calling as a spy). I am currently working on my play, Eve's Song, which is about a middle class black family whose house is being haunted by black women, black girls, and black trans women who have been killed by the police.  I am also working on my first musical, it's an all female cast that explores what it's like to be friends with women who are different from you—race, age, income and there's some witchcraft in it. I'm developing a pilot based on when I was a homeless teenager. It's sad, it's funny, it's magical, it's queer—it's called Black Alice.
Why is The List—particularly for female and trans writers of color—so important?
I remember reading an article about The Kilroys and thinking, "They are so badass". Then I was contacted and I was like, "I think this means I am badass, too." The Kilroys have definitely brought attention to female and trans writers of color in an intentional way. No one lives in a one-dimensional world. In my opinion, the farther away you are from straight white male privilege, the harder it is to be a playwright—or do a lot of things in life like go to the doctor or get housing or a job or ….
Kimberlé Crenshaw coined the term 'intersectionality.' To me it means that we are all a lot of things at one time and that these multiple identities can all face oppression. For example, I'm a black woman who is queer, from a low income background. In my life I face and have faced racism, homophobia and classism. The Kilroy's inclusion of female and trans writers of color means to me that they are looking to be inclusive; often society's default for female identified is white and cisgendered. I am so happy that The Kilroy's are intentional badasses.
Any words of wisdom for aspiring playwrights of difference?
If you don't have to do this don't. Seriously. It is hard and lonely and sometimes scary. And it is hard enough to live in this world, don't make it harder, do something else. But if this feeds your soul, if you are only truly happy when you are writing, then do it. But seriously, really do it. Commit to it, know that it will be hard and lonely and sometimes scary but that there will be these moments of joy that will make it all worth it.
———————–
Support LGBTQI Journalism