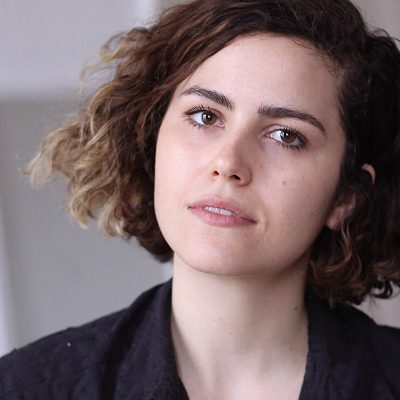 Gayby Baby, a powerful and moving documentary, which follows the lives of four extraordinary children (including 12-year-old Parramatta resident, Ebony) growing up with same-sex parents.
Capturing some of the most debated contemporary issues today, the film provides a rare and intimate look at parenting through the eyes of children. .
We spoke to the films producer Charlotte Mars:
Why did you decide to produce Gayby Baby?
It's funny how these things evolve… From the Bunker Cafe in Darlinghurst where Maya and I first got together and conspired to make a film, Gayby Baby has really evolved into something much bigger than I could have anticipated.
At the time, Australia was in the midst of the first big push for marriage equality and in that environment we had the distinct feeling that these kids could somehow cut through all the rhetoric. It felt like a film that offered engaging, even-handed stories of real people, might just turn the debate on its head. I was overcome by visions of all the lefties and righties sitting in a cinema together, laughing, crying and hugging.
With the children's voices front and centre for the first time, and Maya's unique connection as a Gayby herself, this felt like 'the moment' to demystify the gay family unit once and for all. I think the 'Gayby boom' is the defining social shift of our time; one day people will talk about LGBTIQ families as they do mixed-race families – disbelieving there was ever an issue at all.
Also I suppose coming from a very ordinary, divorced, hetero family it really mattered to me personally, to open up this conversation around 'family'. It's quite clear the traditional family unit no longer exists, however the messaging we continue to get is still completely westernised and heteronormative. On advertisements, in movies, on television – I don't see the reality of contemporary families accurately reflected and I think it's causing us all kinds of problems. With this film we felt that by portraying more diverse families on the big screen, we might get to a place where that old ideal is debunked, making way for a celebration of difference.
Were any of your own personal perceptions challenged during the process?
Over the course of making the film a lot of my ideas about parenting were challenged. While I always believed that it is love (not biology) that makes a family, I've learnt that it is communication and consistency which keeps a family strong. To be honest the entire process was an incredible lesson in the complexities of raising kids! The families in the film have become absolute parenting role models for us.
What do you want the audience to take away from the documentary?
I'm really interested in people experiencing the film in personal ways and taking away something unique to them. But if I had to name it, for me the take away is quite simple – family has little to do with gender, biology or sexuality and everything to do with love. As 12-year-old Ebony says: the people who make you who you are today are your family.
What do you think are the main challenges for women in the film industry?
One of the biggest challenges all women in the film industry face is the perception that women can only make certain kinds of films, or do certain jobs. In turn, that perception leads to women only being funded for certain projects, or being represented in film in very particular ways. The less talked-about issue for many women is the internal challenge of standing up against those perceptions and having the confidence to back yourself; to break the conventions that have been set up. We have been programmed for too long to be mediators over trailblazers. At the same time, there is a growing visibility of these issues so I feel we must be on the cusp of change, and I'll continue to champion that change. Personally I see a tremendous number of talented women in the industry and I think women are the ones making the most exciting content today.
My advice for women entering the industry? Don't wait for the job or the funding to come to you – go out and find your own way of doing what you want, even if it's unconventional. That's how we made Gayby Baby!
What are you focusing on right now?
I am very busy working on the release of Gayby Baby. We have a big impact component to the film's release which has included a mass-screening of the film in schools  for Wear It Purple Day, and we're working on a new curriculum resource and School Toolkit for Primary and High Schools, which will be released nationally in 2016. Maya and I will make another film one day but right now we are really focused on making Gayby Baby all that it can be.