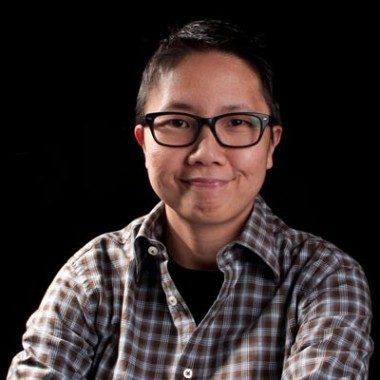 Melbourne photographer, Maya Sugiharto, presents her work 'HIDDEN'.
Maya Sugiharto, photographer and business owner of Agent Morphe Design, is bringing out of the dark, a topic that rarely gets mainstream media attention – the effect of domestic and family violence within the LGBTIQ community, through her conceptual photography project called HIDDEN.
With volunteer subject matters from the LGBTIQ community (Tas Manolopoulos, Counsellor & Psychotherapist and Paul Woodward, Senior University Lecturer in Theatre), who themselves have either chosen to take a stand against domestic and family violence or have survived domestic and family violence themselves, the images tell an honest story of what it may be like in a day-in-the-life of someone who experiences and lives with this sort of violence in the LGBTIQ community.
"We often see a lot of media attention given to heterosexual domestic violence and violence against women, which is fantastic, but little, if any light, is shone on the issue within the LGBTIQ community, domestic and family violence between two men, or two women for example." Maya Sugiharto states.
Research shows that one in three LGBTI people experience domestic and family violence, which is similar to levels of such violence experienced by non-LGBTI women. Thus, the aim of HIDDEN photography project is to illustrate and raise awareness that domestic and family violence also happens within the LGBTIQ community.
"I want to bring this hidden issue out into the light – because everybody is entitled to safety, and violence in any form in any community is never okay." says Maya Sugiharto.
HIDDEN photography project was selected as one of the artwork pieces for this year's 'Speak Out' themed exhibition at Counihan Gallery in Brunswick's annual Moreland Summer Show, alongside other local artists.
Maya Sugiharto has chosen to donate 40% of the artwork sale to an organisation that helps support domestic and family violence victims within the LGBTIQ community.
'Speak Out' Exhibition
Dates: Friday 21 November – Saturday 13 December 2014
Location: Counihan Gallery
233 Sydney Road, Brunswick VIC 3056