Put your Mardi Gras in full swing with fabulous views, great people, singing, dancing, and adventure!
If you're afraid of heights, use this fantastic opportunity to overcome your fears and climb to the top of Sydney Harbour!
From the 25th to the 9th of February, participants and supporters of the Sydney Gay & Lesbian Mardi Gras Festival can participate in BridgeClimb's special sing-along come disco event.
If you love to boogie down, bust out a few sweet tunes, and show off your diva talents, what better location than at the summit of the Sydney Harbour Bridge!
With the Sydney summer skies as your backdrop, with your rainbows and glittery mirror ball, I couldn't think of a more promising photo for bragging rights.
I was fortunate enough to experience this for myself, which was an experience I won't forget! Not only were all the staff and climbers lovely, but they were also passionate about what they do and creating the most positive atmosphere for all involved.
Just in case you were getting ideas for you and your lover… since Valentine's Day is on the horizon, love is in the air, and there are a lot of people getting all mushy this time of year – BridgeClimb has had over 4,000 proposals, and 25 weddings take place on the top of the bridge so far. How incredible is that! If you were looking for one of the unique places to express your unconditional love to someone, BridgeClimb has covered you.
Mardi Gras climbers ascend 1,002 steps whilst passionate Climb Leaders share stories about Sydney. They can then showcase their best dance moves to a disco beat, all captured on a complimentary 8-second video.
The 3 ½ hour route takes climbers through the heart of the Sydney Harbour Bridge's massive structure before summiting to the very top of the Bridge, 134 metres above sea level, where they are rewarded with a spectacular 360-degree view of the city.
BridgeClimb offers a truly memorable experience, perfect for special occasions, family adventures, team building and corporate events.
Get in quick to secure your tickets to this once-in-a-lifetime event here: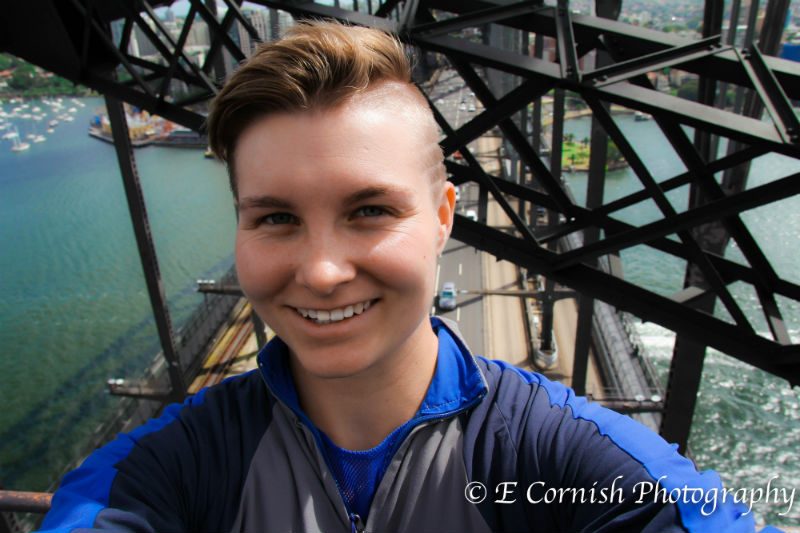 Make sure you throw this in the mix of all the partying; I'm glad I did!