The Sparkke Change Beverage Company says cheers to marriage equality with their new beverage.
Today, socially conscious Australian alcohol brand, The Sparkke Change Beverage Company, is adding to its range with an innovative new product, White Wine Bubbles – a fruit-driven fizz in a can that wears the message 'Say I Do!' in support of marriage equality.
The product is launching on International Day Against Homophobia, Transphobia & Biphobia (17 May), an annual day that unites millions of people in support of upholding equal human rights for all, irrespective of sexual orientation or gender identity or expression.
Powered by a group of young women in Adelaide, Sparkke raises awareness and funds for social causes it considers important to Australia through great beers, ciders and wine – the real conversation starters of their generation. With White Wine Bubbles, Sparkke is adding marriage equality, an issue close to the team's heart, to the mix and a delicious new fizz to the table.
Sparkke will also donate 10 per cent of all direct sales from the new drink to
The Equality Campaign

 that lobbies to win equal marriage rights for all Australians.
Sparkke's Winemaker, Sarah Lyons, explains the motivation for the latest release: "When we created White Wine Bubbles we wanted to highlight and raise a toast to this significant issue, but also produce a seriously great fizz in a can – an enjoyable drop for wine lovers.
The cans offer total portability, reduce wastage that bottles can create, and are perfect for sharing with a friend – so now you can toast to marriage equality every day!" Lyons adds, "As a queer woman who came out at the age of 14, I can speak from personal experience about what it's like to grow up feeling marginalised. Our marriage equality message is based on Sparkke's core values of universal fairness, inclusion and social equity. It's fantastic to campaign for the rights of all Australians to marry if they wish to – regardless of their gender or sexuality – and at the same time to produce a great fizz in a can."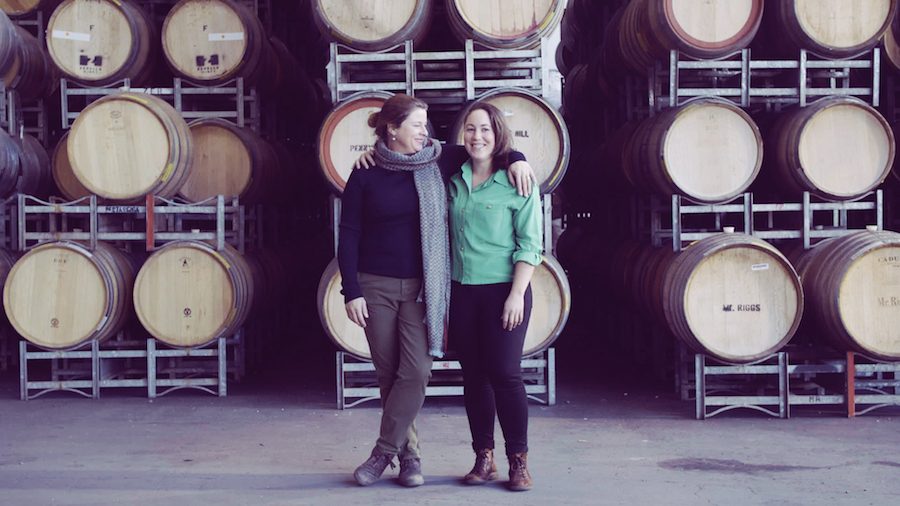 The woman behind Sparkke, Sparkke's Winemaker, Sarah Lyons (r)
Clint McGilvray from The Equality Campaign supports the product, "It is great to see Sparkke getting behind marriage equality and showing their support for every Australian being treated equally. Marriage equality will not change anything for the vast majority of Australians but will make a profound difference to the status and dignity of many."
Sparkke has a history of supporting important social issues through the creation of strong messaging on their cans. White Wine Bubbles is the fifth beverage launched by the Sparkke team. Other products from the company include Consent Can't Come After You Do (an Apple Cider addressing sexual consent), Change The Date (a Pilsner targeting Australia Day), Nipples are Nipples (a Hard Lemonade addressing gender equality) and Boundless Plains To Share (an Alcoholic Ginger Beer raising asylum seeker issues).
Sparkke's White Wine Bubbles is available to pre-order now for a limited time at www.Pozible.com in a 4 x pack ($35 RRP), 12 x pack ($95 RRP) and 24 x pack ($180 RRP).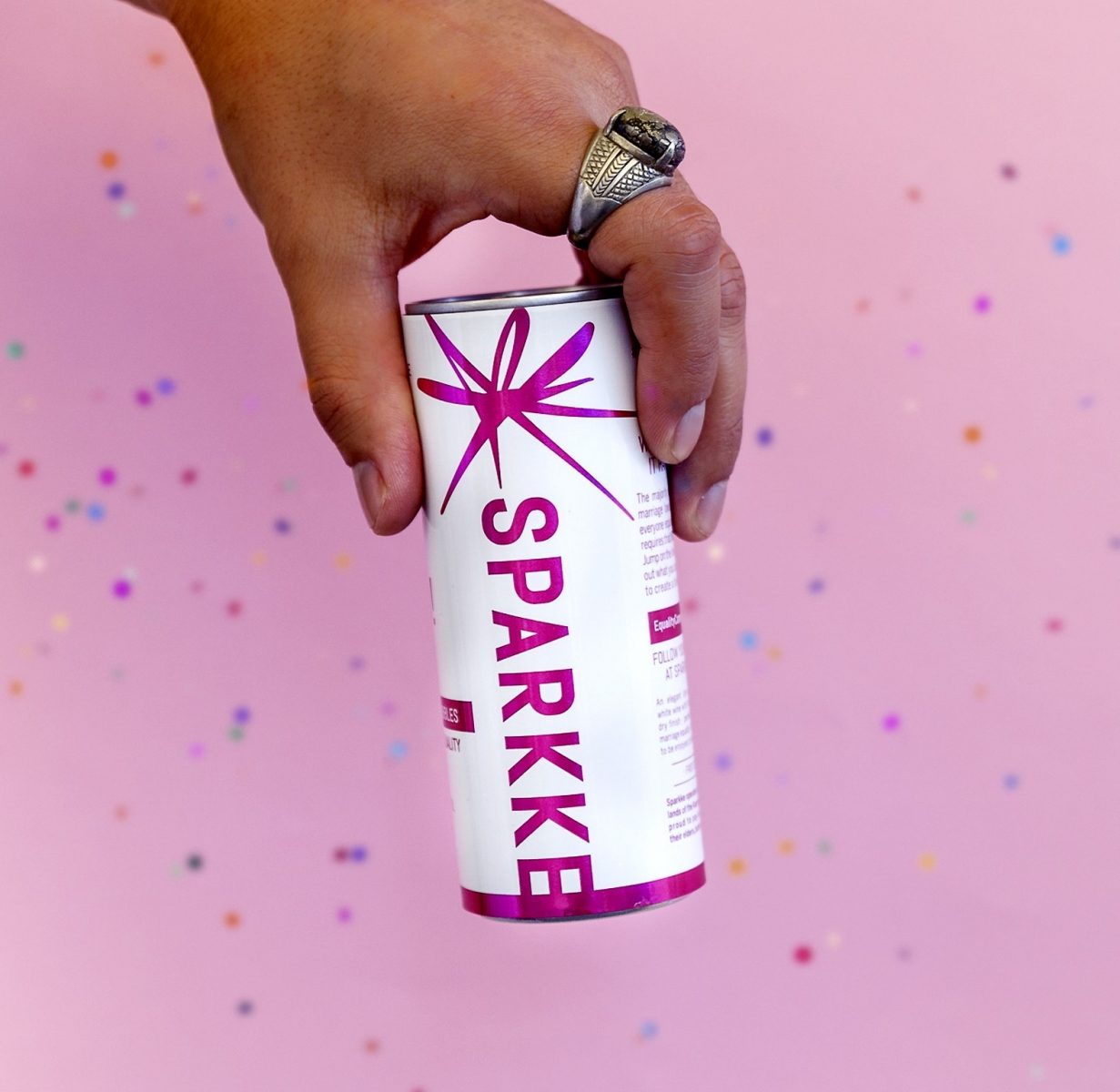 Product and Tasting Information
Sparkke's Bubbles is one of the first wines available in a can in Australia and has been made under the mentorship of Australia's first Female Winemaker of the Year, Rose Kentish (AWIWA, 2015). A bubbly white wine that is stylistically fruit-driven, with attention to minerality, fresh acidity, texture and complexity through the addition of some back vintage wine.
Following on triple-figure growth in canned wine in the North American market, Sparkke believes that the portability and portion size benefits inherent in their cans are set to rock the Australian scene. In keeping with their ethos of responsible alcohol consumption, Sparkke's Bubbles is presented in a slimline 250mL can – approximately 2 restaurant pours and perfect for sharing with a friend. Grapes in the new wine are sourced from a variety of growers with vineyards in McLaren Vale and the Adelaide Hills. These growers are known for consistently high-quality fruit, including Riesling, Chardonnay, Pinot Gris and Arneis.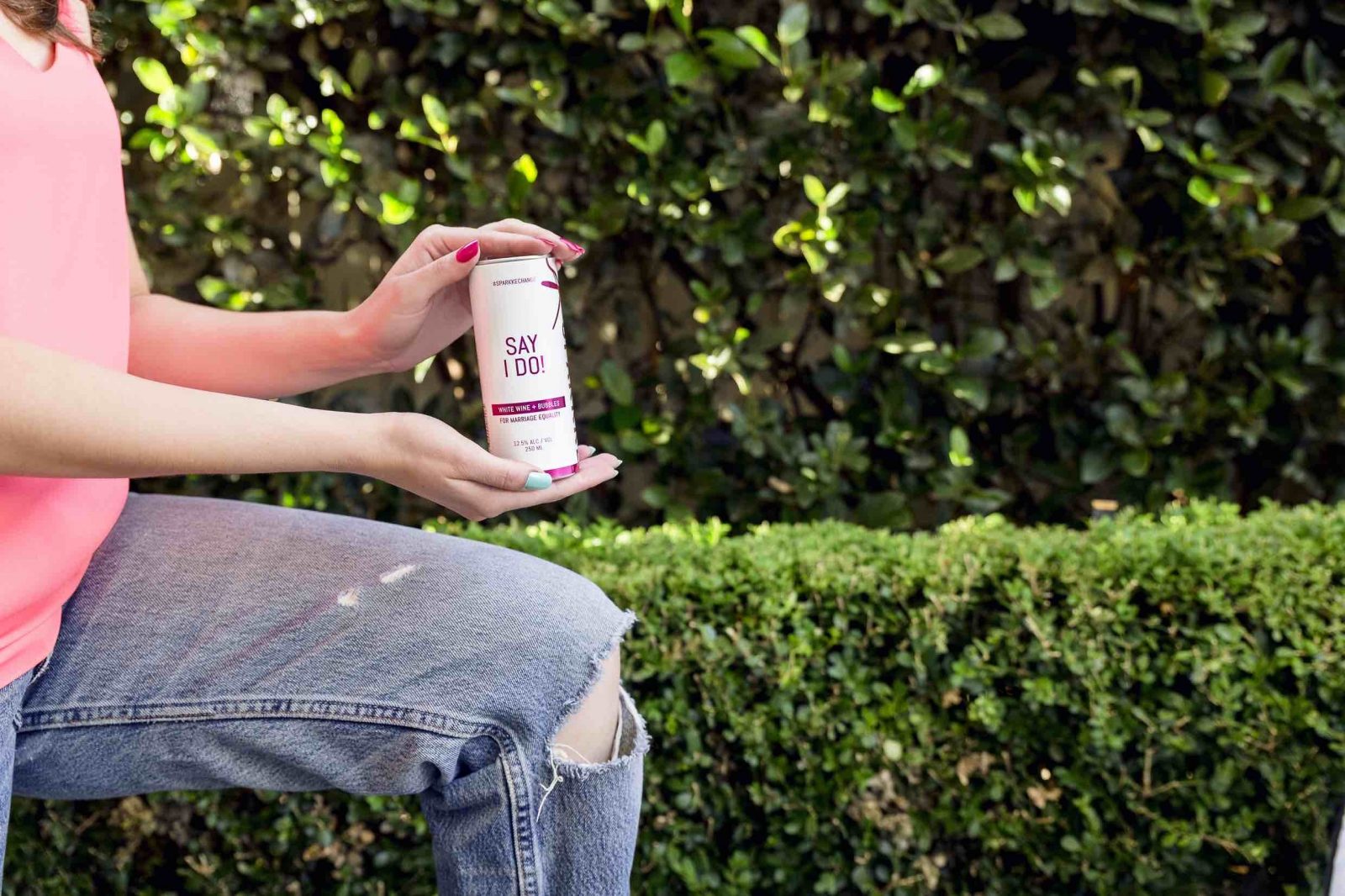 The Sparkke Change Beverage Company has developed relationships with these growers to continue working with them each year to maintain quality and flavour consistency through grape selection. A special blend of back vintage wines was added to lift the complexity and uniqueness of flavour – or 'house style' of the wine White Wine Bubbles is intentionally non-vintage, with the aim that this complexity and uniqueness can then be achieved every year, and the fizz is made with a focus on fragrance, fruit quality and complexity of flavours.
About the Sparkke Change Beverage Company
The Sparkke Change Beverage Company is a progressive social enterprise raising awareness and funds for important social issues through beers, ciders and wine one sip at a time. Powered by a group of young women in Adelaide, Sparkke values universal fairness, social equity, inclusion, individuality and raw truth. In a male-dominated alcohol industry, where only 9% of winemakers are women, and even less are brewers, these forward-thinking females are coming head-to-head with the big players and putting their values on the front line.