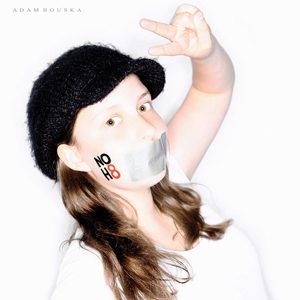 The Make It Safe Project founder gives hope to schools and homeless shelters.
When you think of LGBT activists, you think of Harvey Milk, Cyndi Lauper or Ellen DeGeneres. When you think of LGBT activists, you don't normally think of a 15-year-old.
Amelia Roskin-Frazee is a 15-year-old San Francisco resident, an out lesbian and an LGBT activist. She came out to her mom when she was 12-years-old and her classmates when she was almost 14. She was the first openly gay student at her school and she also made it on The Advocate's Top 40, Under 40 LGBT Activists of 2012 list. What got her on that list? She founded The Make It Safe Project in 2011.
The Make It Safe Project donates book bundles, a mix of 10 fiction and non-fiction books relating to sexual orientation and gender expression, to K-12 schools, Gay Straight Alliance (GSA) clubs and LGBT-inclusive youth homeless shelters. The website is also home for youth to share their stories relating to creating, leading, joining and being a member of a GSA club to help inspire confidence in LGBT students to join and create GSA clubs at their schools.
What encouraged you to come out at such a young age?
I came out to my mom when I was 12 years old because I did not want to feel like I was hiding something. When I came out, I felt free. I came out to my eighth grade class the summer before we started eighth grade, but that was more by accident. I would do it again, though. I like being openly lesbian. I am proud of who I am. Why should I hide it?
What motivated you to become an LGBT activist?
I got involved in activism after I came out. When I got mixed reactions, I decided to start my middle school's Gay-Straight Alliance and later became a Student Ambassador for The Gay, Lesbian and Straight Education Network (GLSEN). The idea of sending books to schools came to me when I went to my school's library in search of books about being LGBT and discovered that not only was there a lack of books in my school, but a lack of books in schools and youth homeless shelters nationwide.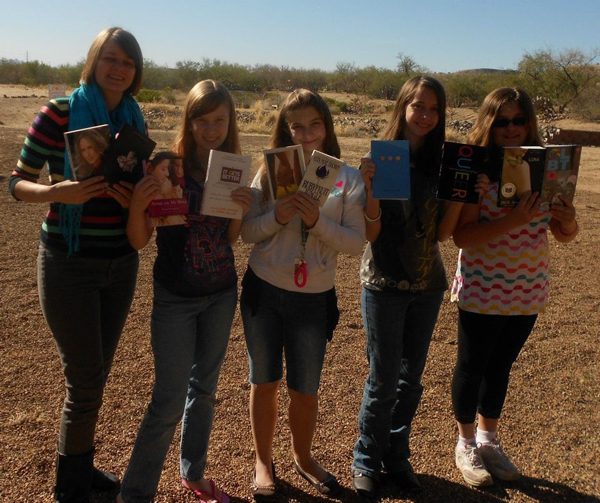 What kind of support have you received?
The Make It Safe Project has received support from people all over the globe. I have received donations of all sizes from many different countries and have been given publicity by wonderful people who also care about creating change.
What has been the best moment for your with the Make It Safe Project?  
My favorite experience was receiving an email from a woman in Mauritius. She said she ran the only LGBT organization in the country. She had no resources, no books and no hope of affording them, since she also had no funding. After sending her a box of books we continued to stay in contact, talking about her experiences fighting for equality. I have had similar conversations with many kids at places where I have sent books. Everyone has such an incredible story to share and I love hearing them.
What is most rewarding about being involved in a project like this? 
It's getting to know so many incredible people. I have made many friends, some of them authors, whose books I now send, some of them leaders of organizations fighting for equality and many of them teens. So many have taken the time to share their stories with me. Many hurt me to hear. I have heard many stories about homelessness, homophobia, bullying, no funding, etc. However, everyone I have talked to has still found it in their heart to support equality regardless of the consequences. My reward is getting to know them.
What are your goals for The Make It Safe Project?
One goal I have is to reach schools and youth homeless shelters in every state in the country. Another I have is to open up the organization to international donations. I have sent one box of books to Mauritius already, but I do not explicitly say on my site that I send books to other countries yet. International shipping makes those boxes almost $200, double what it costs to send books within the United States. With more funding, I hope to be able to help schools and shelters globally.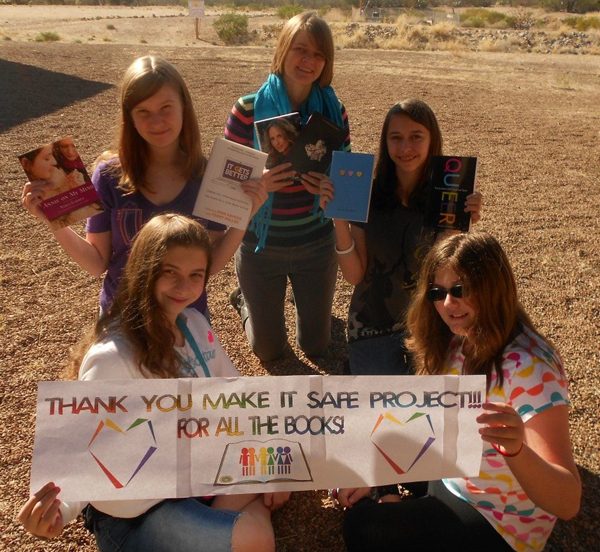 How can people help and get involved with The Make It Safe Project? 
An obvious way to get involved is by donating. The Make It Safe Project is not just about large donations, though they are fantastic of course. It is about people doing what they can for the cause. Many people have donated $10 or $20, and even that amount of money helps kids in need. For those who cannot donate, spreading the word is extremely powerful. Many have posted about the project on Facebook, shared the link with their friends and shared their stories on my site.
Do you have other passion projects that you want to create or get involved in?  
The Make It Safe Project takes up most of my time. If I were to create another project, it would probably help raise awareness about rape and sexual assault for high school students.
Aside from The Make It Safe Project, you also make costumes for San Francisco Carnival, play in a steel drum band called the Chabot Panhandlers and write novels. Tell me more about your writing. 
I am currently seeking a literary agent to represent my young-adult novel, Our Fictional Forever, about a 15-year-old girl who writes her dead girlfriend back to life. That has been my main writing project over the past few years. I have other novels in various stages of completion, and many more in various stages of composition. (makeitsafeproject.org)