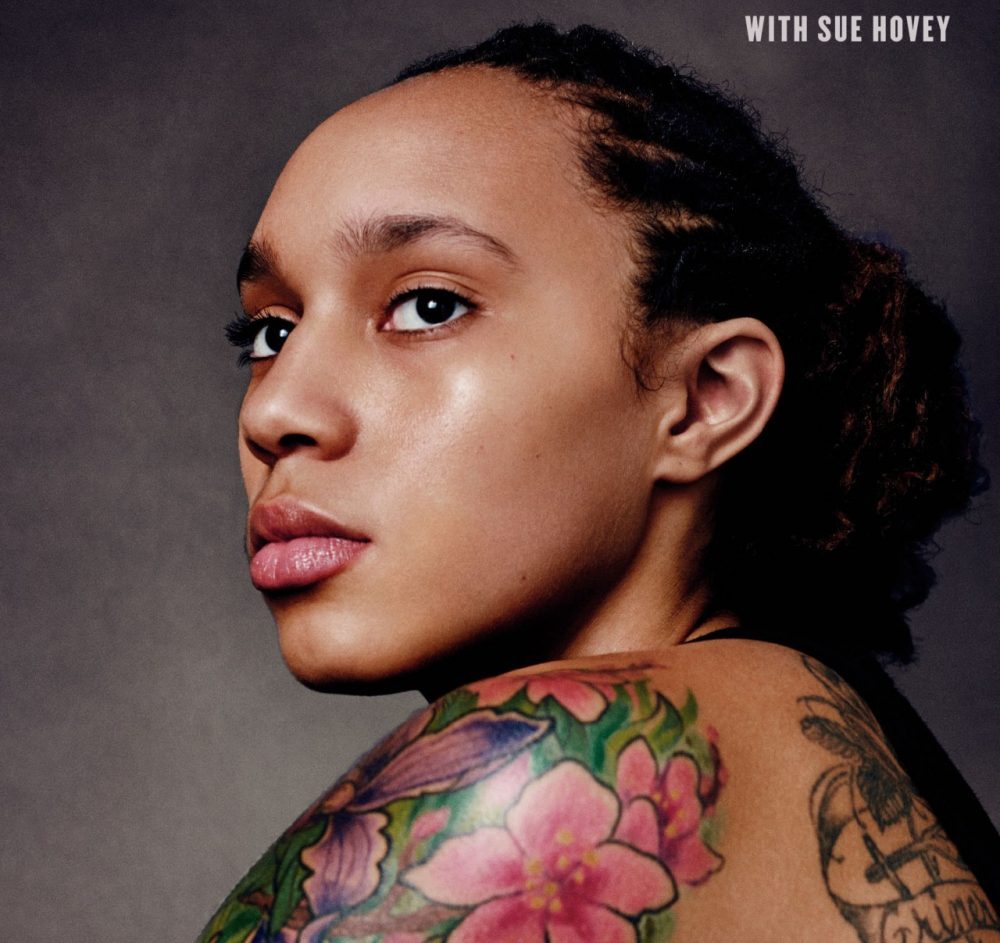 Brittney Griner shares her coming-of-age story with the world in a new memoir.
Brittney Griner is a physical anomaly. Standing at six foot eight, with a size 17 shoe, her natural ability on the basketball court is unmatched. Anyone who has ever watched Griner play ball knows she's aggressive on the hardwood.
And when the game ends, she's laid back and slightly goofy in interviews. Beyond that, there isn't much else to go on. Until now. Scheduled for release next month, Griner's telling new memoir, In My Skin: My Life On And Off The Basketball Court sheds light into the personality behind the body and the baller.
In the book, Griner leaves nothing off the table and reveals a side of herself that her fans and the world haven't yet seen—vulnerability, softness and a lack of confidence. The coming-of-age tale details the taunts and harsh words Griner endured as early as middle school, when her height and frame caused her to stand out from her peers. The bullying followed her through high school and by the time she enrolled at Baylor University, it expanded on social media. I've always wondered how Griner handled it so well.
She seemed like such a strong and self-assured woman. But when people are constantly saying that you're a man, that you sound like a man or that you ball like a man—even the strongest of women would fold. In the midst of all the hate, Griner persevered. She stayed true to herself, even when others around her advised against it.
In My Skin also delves into Griner's rollercoaster relationship with Baylor head coach, Kim Mulkey. On the court, Mulkey supported her unwaveringly. Off the court, it was a different story. Griner explains how she came out in high school and was unaware of Baylor's policy toward homosexuality when she signed on to play for the overtly religious university. While Griner never hid her sexuality, she was asked to keep it behind closed doors. It caused a rift between player and coach that was never fully repaired.
This little insight and other eye-opening facts about Griner's life off the basketball court are openly revealed in In My Skin. It's a story that she she's all too happy to tell, and one that is long overdue. As the most polarizing figure in women's basketball, it's good to finally get to know who Griner is on the inside. She's as unique personally as she is physically, and the way she embraces herself wholeheartedly is a lesson that each and everyone of us can take away from reading her memoir.
If you're a fan of Griner's, and even if you're not, do yourself a favor and pick up a copy of In My Skin when it hits the shelves in April. Set aside every opinion you've ever had about her as a basketball player, a woman and a lesbian, and get to know the real Brittney Griner once and for all.