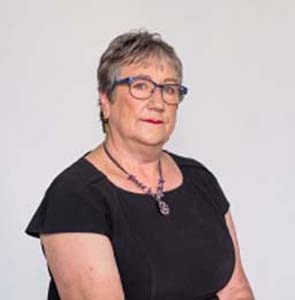 Linda D Rhodes explores being gay and what it really means, told through academic research supported by personal stories
I have no soul. My soul has ripped out of me a long time ago.
There has never been an easier time to be gay. As they emerge from a past of perceived sin and illegality, gay men today are increasingly viewed as legitimate equal citizens and there is a very real sense that social values and attitudes towards gay men have changed for the better.
But the development of a gay sexual identity is a complex and often difficult process and there remain sections of the community which are loud in their opposition. Inevitably, such condemnation impacts the lives of young men, leaving many hurt and demoralised.
Tracing her own steps to understanding, Dr Rhodes draws on history, science, social analysis and personal observation to reveal a picture of what being gay really means.
Linda D. Rhodes was born in Melbourne at a time when homosexuality was deemed both immoral and illegal and was largely kept secret. Her gay cousin, though geographically close, was spoken of reluctantly and she never met him. Subsequently, a lifetime spent married to the notoriously homophobic mining industry meant that she rarely encountered sexual diversity – until a young acquaintance arrived to stay.
Faced with his differences and her ignorance, she felt the need to understand and so began her research. The result is a book that tells a story of what it is like to be gay, which answers all the questions a parent might ask when a son comes out and which reveals that a gay life involves a great deal more than rainbows, Mardi Gras and AIDS.
When did you become a writer?
I think my writing came by accident – I simply write when I have a message to tell people.
Firstly, twenty years ago, I wrote my PhD. This required me to research and then write a thesis of about 100,000 words. This work was about the ways in which the mining industry holds expectations of the wives of their senior staff, to perform particular work for their husband's company, even though they don't pay them. Women are inevitably drawn into mining company practice because specific characteristics of the industry compel them to do so. The industry does not realise it does this so I wrote my thesis to inform them. My work was subsequently published as a book (2005: Two for the Price of One: API Network, Curtin University) and was thus my first foray into serious writing – though I don't think the mining industry has read it.
In 2008 I spent a year in Poland, teaching at the University of Lodz. During this time, I was asked to write an article for a new literary journal. I was struggling to find my writing style when a colleague lent me a Canadian journal. Within its pages, I found an article whose style was just what I was looking for and from which I subsequently developed my own writing style. My article (Reflections on a Polish Odyssey) was subsequently published in deKadentzya (Vol 1. 2009). Again, its purpose was to inform, in this case, to tell the reader of my Polish experiences.
Beyond the Rainbow: When I came home from Poland, I needed a new project. I had enjoyed the writing process once I found my style and so I was looking for a new subject to write about when a young friend came to visit. When I was told I must be the most naïve person on the planet if I didn't know he was gay, I thought I should educate myself. Just a little research I thought, to inform myself. But the subject was so interesting I kept on researching – until, eventually, it became a book.
What inspired you to write your book and what should readers expect.
I come from a family, a generation and a time in history that understood homosexuality to be a sin that must be hidden, censored and punished. Subsequently, a lifetime spent married to the notoriously homophobic mining industry meant that I had rarely encountered sexual diversity. And so, like many of my peers, I knew little about homosexuality apart from the rainbow flag, the annual mardi gras and AIDS. And then a young friend came to stay. He and his young friends were a joy to meet and their very being, enriched my life. There must be more to these lives than rainbows, mardi gras and AIDS, I thought – and so my work began.
Readers should expect some history, some biology and some psychology. But also, they should expect a deeper understanding of the difficulties often faced by young gay men. By understanding what being gay really means, readers will have a better understanding of their sons and thus be able to be more supportive and protective of boys who grow up to discover that they are 'one of those' rather than throwing them out of the home.
How did you develop your characters?
My characters are real people who have experienced real life and who have suffered real difficulties as they have negotiated lives that are different from those around them. They are represented in my work through their own words, the medium which presents their personal experiences most powerfully. My interviews with them gave them an opportunity to talk, perhaps for the first time, about what being gay means to them.
Favourite character?
No favourites – collectively they have all enriched my life.
Three-word summary
Gay. Men. Homophobia.
Favourite books
I am currently re-reading books from my bookshelves. If it is not worth reading again – it goes out. I am keeping just a few favourites.
My favourite author is Patrick Gale who writes and lives in Cornwall. I love his writing style, the descriptions of his environment and his quirky but real characters.
Message to readers
Enjoy the book. Though life for many gay men may include periods of difficulty, most gay men make it through. But gay lives may be fraught with unseen barbs of bullying, depression and loneliness. So gay sons need – and deserve – support to help them through the difficult times.
Special message?
Love your gay sons – they have a wonderful sense of ótherness' which functions not only as an endearing characteristic but also as a catalyst for resilience and strength. Despite the difficulties they often face, they bring with their kindness and understanding, sensitivity and compassion