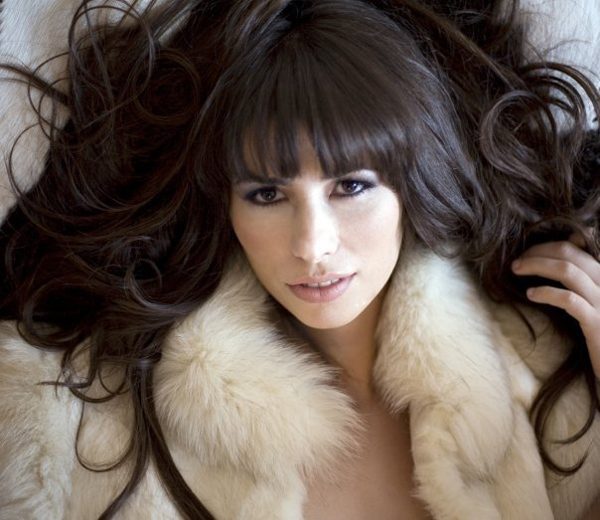 The internet queer porn maven behind Juicy Pink Box wants to transform lesbian porn.
Jincey Lumpkin pitches her company, Juicy Pink Box, as "a new digital media Playboy," only with lesbians. She styles herself as the Chief Sexy Officer of her company, a Hugh Hefner of the new millennium. And lest you think the comparison is merely superficial, listen more closely. She hopes to have JPB sponsor private parties and public events galore, plus she envisions launching a line of products – "not adult products," says Lumpkin, but items like premium vodka, "a line of lipstick. I'd like to become a well-known, mainstream brand. A lifestyle brand."
Lumpkin describes her web-based lesbian porn video company as "sexy, not seedy; above-board, chic." Launched in December of 2009, it took off like a rocket. Its emphasis on glamour and style might make the average lesbian a little suspicious—after all, lots of people have tried to sell us slick up girl-on-girl action without any sort of depth or connection to the community or our real desires and fantasies. And, starved, we often lapped it up, but resentfully. How is Lumpkin and JCB different?


For one thing, Lumpkin loves butches. "I wanted to see butch women in a sexy role," she says emphatically. "Sexy female masculinity." Butch-femme is central to Juicy Pink Box's aesthetic. For another, Lumpkin is tired of clichés. Especially the one about how women need a story to appreciate porn. She says she likes to imagine her erotic clips as like sex scenes cut from a movie—the story's there in the background, but the viewer gets to start directly with the good stuff.
In other words, when Lumpkin says she wants "glamorous lesbian porn," what she means is that she intends to provide the highest production values possible, wedded to the hottest sex caught on film. "Styling is a huge aspect of what we do," she says, and that means everything from wardrobe and makeup to set dressing and lighting. What it does not mean is an emphasis on the soft and sensual. Ask Lumpkin who her inspirations are, and she cites Helmut Newton and David Chapelle. Glam with an edge, in other words.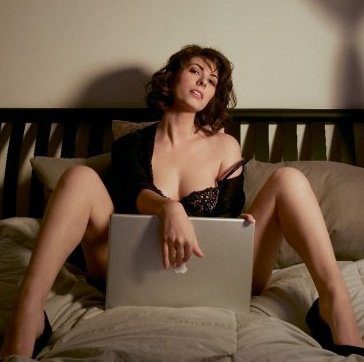 Lumpkin does her best to foster chemistry and connection between her actors and, once they're styled and lit, let them do their thing without too much pulling of strings. "I don't script any dialogue," she says. "I like to allow performers some room to do what turns them on. I never make anyone do anything they're not comfortable with." This makes for sex onscreen that is both natural and highly charged.
Lumpkin is also aware of the complexities around identity and presentation that her work presents. She says that she doesn't call the material at Juicy Pink Box "dyke porn" because she doesn't like the word, but she knows that many of her performers proudly identify themselves as dykes and queers, and that's OK with her, too. She also notes that her audience isn't just lesbian-identified women. In fact, the biggest slice of her subscribers right now identify as bisexual—and straight (straight men run a distant third.) "It's cool to open this sort of porn" to other women regardless of their personal identification, Lumpkin says.
So how did Lumpkin end up in the lesbian porn business? She started out by coming to New York City to work as a fashion lawyer.  The firm she worked for encouraged her and the rest of the staff to bill as many hours as possible despite the fact that there wasn't much work to go around. So in order to keep from dying of boredom, Lumpkin started an anonymous sex blog. It turned out to be a big hit, so she moved on to founding DigiRomp, a place for women of all orientations to talk to each other about their sexual experiences. "It immediately blew up," Lumpkin says, so she paid off her investors, quit her job, and contemplated her next move. Meanwhile, queer porn stars were using DigiRomp to interact with their fans in a safe space, and she made the online acquaintance of Jiz Lee. Lumpkin gushes, "she's fantastic." Lee gave her some guidance and helped connect her with other performers, and soon Lumpkin was teaching herself how to do video in preparation for the launch of her next project.
As for the future? "At first, I thought I'd only do it online," Lumpkin says, "but now, DVDs are something I am looking into." She plans on releasing sometime in 2011 a compilation of all 11 episodes of her series Taxi, where two (or more) women get busy in the back seat of an N.Y.C. cab. Next up would be the solo Confessions series.  After that, well, you just might want to cadge an invitation to the inevitable JPB Mansion housewarming party. It's sure to be a blast.