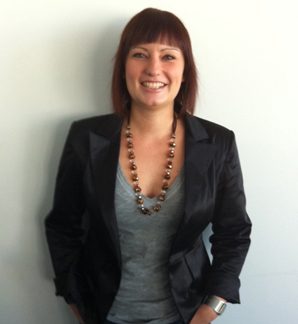 A Brisbane Woman is harnessing the power of the web to find herself a date. Could you be the woman of her dreams?
Having trouble finding what you're after in the dating world? Brisbane girl Courtney Beck is, so she decided to use her knowledge of marketing and social media to find herself a girl. The Tumblr blog "Reasons to Date Courtney Beck" was born.
"Lipsticks, femmes, straight girls, bi girls, I know what sort of women I like, but where are they in Brisbane? 'Reasons to Date Courtney Beck' is my way of trying to find them and date them. Who am I? I'm Courtney, 29, single for a year and a half, and my friends think it's time I started bringing some girls to dinner."
Courtney is documenting her journey online for all of us to experience. To be considered for a date with Courtney head over to her blog and submit a photo of yourself and a note on why you think you two would hit it off on a date. Based in Brisbane, Australia, Courtney is not limiting her search to her hometown – with planes, buses and Skype she believes that distance will not limit her search for the right girl.
Going on what is essentially a bunch of blind dates would make even the most confident girl think twice, but that doesn't worry Courtney.
I asked her to share one of her dating horror stories with me. I love those. She said, "I met a girl once via the web who appeared to be super lovely and quite normal. We went out to dinner for our first date and this is where it got interesting. Over the course of the meal my lovely date clicked her fingers at the waiter to get his attention, devoured her food quite loudly, and then proceeded to tell me that she was very into hardcore bondage. I managed to evade the goodnight kiss, and made the point of saying 'Wow, it's great to make another friend,' with big emphasis being on the word friend. When I got home a series of mms messages came through to my mobile. The pictures attached were of her with a ball gag in her mouth, and another one of her with a strap-on posing with a seductive face. Clearly she hadn't picked up on the fact that she'd already scared the hell out of me!"
Ah, dating. Surely we can find Courtney a date better suited for her. Courtney is super cute, smart, professional and looking for a great girl to spoil and delight. Maybe this self-proclaimed "massive romantic" is the girl for you?