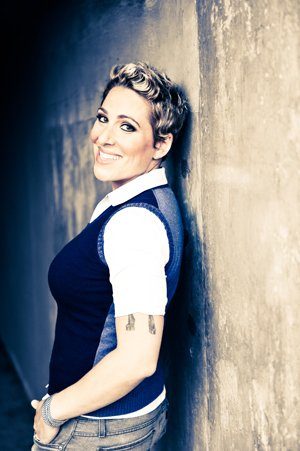 Dr Frankie Bashan is a renowned relationship coach and dating expert.
She is a licensed clinical psychologist with over a decade of experience working with couples and individuals and specialized training in the field of trauma. She possesses a unique combination of formal training, innate emotional intelligence, and communication skills that allow her to help couples struggling with relationship issues of all kinds.
Dear Dr Frankie,

I am 60 and I have never come out, I have never had a relationship with a woman…I am a lesbian but have been holding myself back. How do I meet a woman who will understand and help me? I am embarrassed to even tell people this about me. Help, please.
Dear Embarrassed,
Kudos to you for reaching out, that's a bold step! Take heart, it's never too late to live your most honest and authentic life. No matter how scary, overwhelming or embarrassing you think it is, you owe it to yourself. Here is a universal piece of advice that applies to almost anyone under almost any circumstance…remember that most of what we fear almost never becomes reality. There are certainly women out there that will admire your courage for coming out later in life. Remember, the LGBT community has made enormous strides but a great deal of the societal acceptance has been within the past 10-15 years. You were raised in an era where being gay was much more stigmatized than it is today. There are many, many men and women in your exact situation today. Coming out can be a difficult process, let alone coming out later in life.
I would suggest beginning your journey by finding a queer-friendly coach or therapist to help guide you. A coach or therapist will support you but will also challenge your thinking if fear starts creeping in and hindering your progress (which is a normal part of evolution). You'll also need to work through the shame and embarrassment that you feel. I also suggest reading a book or two in the area of coming out later in life. You may also find it helpful to talk to other lesbians with similar coming out experiences. Visit the Lesbian Life Forum (http://forums.about.com/ab-lesbianlife). They may also be a good group to get book recommendations from. Once you feel more accepting of yourself I suggest you try and step out of your comfort zone, visit meetup.com or craigslist.com in your area to see if there are any women's groups that get together on a regular basis. They often convene around a certain activity or subject. For example, you may find a 60+ Lesbian Walking Group in your area (it also depends on where you live of course). I admire your courage and wish you the best of luck!
Dear Dr. Frankie,
I am a first time reader and advice seeker. I am incredibly in love with my girlfriend of one year. We were very good friends for 8 years before she confessed her feelings for me, and we pursued this thing called love. We are in a long-distance relationship, which is my first successful one. All things I normally did in relationships before her, I no longer do. I've curbed all my bad habits and I fight my natural flight instincts during an argument. I grow better every day with her but the problem is that she does not seem to.
She has a lot of baggage from her last relationship and I often wish she had a rebound girl between the Destroyer and me. I wished she had someone to help her heal and show her the good things in life so that when she got together with me it wouldn't be such a struggle. She always says "I'll try" or makes excuses, and it's starting to make me doubt whether she ever will.
I tell her often to stop trying and just do it. Stop saying you'll try to be there for me, and just be there. I need her to get out of her head. I am not her ex, I do not say things to hurt and poison her. I've done the crazy lesbian girlfriend thing, and I'm too old for that now. If this was anyone but her I would have been gone long ago. I just don't know how patient I can be. If she's the one then I guess she's worth waiting for, but how long do I have to wait for her to figure her shit out? Every time she disappoints me I hurt, and then she hurts because she hates disappointing me, and then I end up comforting her. Help!!!
Dear Almost Done,
It sounds like you've done your inner work and now feel good about where you are emotional. It is heart-wrenching and frustrating to see that your girlfriend has so much work to do. As a result, it's difficult for you to throw yourself back in the muddy waters that her previous relationships and attachments created. Something to consider is that in a relationship there will always be a stronger communicator, a more effective listener, someone more patient, etc. The important thing is that we feel our partner is putting in the effort and that they care enough to grow and improve. No one is perfect and just remember that with someone else you'll have challenges as well.
I would start by asking yourself if you believe your girlfriend is actively trying to improve her communication skills, trust in you and the relationship you share. Just because she says, "I'll try" or "I should've" or "I would've" is not enough. She needs to put those words into action and if she isn't then you need to clearly explain that you need her to, otherwise your relationship has no hope for forwarding progress.
Expressing interest in changing is very different from actively making behavioural changes. If and when you feel she is actively working on these issues (self-reflection, therapy, coaching) you might be more patient and sensitive to her lapses. I would recommend working with a couples therapist or coach who can help you both acquire the necessary skills to communicate effectively. He/she can also help mediate when discussions get heated and emotions are triggered. It's tough, but I do not recommend comforting her when she lets you down and disappoints you.
She must see the need to get help. If you keep comforting her and alleviating her anxiety when conflict arises, she will have less motivation to seek help and make a change. We all know that love is hard to find, and it sounds like you have been close either as friends or girlfriends, for quite a long time. I would work on your current relationship until you can honestly say you've both given it your best shot.
Also consider setting a date in your mind that you will make a drastic decision (ie: end the relationship) that you do not share with your girlfriend. This will hold you accountable for making necessary changes if progress isn't made in a reasonable amount of time. A big mistake that I commonly see lesbians make is that they stay in relationships much longer than is healthy. Although it was clear months or years ago that the relationship was no longer working, they stayed because it was familiar and comfortable to a certain extent. Give your current relationship an all-out effort, but set a boundary where you expect to see significant growth.
Dear Dr Frankie,
My ex and I are broken up; we've gone thru the wringer. However, our children are friends and we live within walking distance from one another. She has started dating and I haven't. I still feel a yearning to spend time with my ex and her kids and think about them each day. I've gotten hobbies, enrolled in classes, work full time (where I see her once a week) and became even more active in my kid's lives. What else can I do to get her out of my head? 
Dear Headcase,
I applaud you for doing such a great job of keeping yourself busy and redefining your life without her. This is exactly what you need to be doing at this time. It's normal to yearn for what you had and to miss people who were such an important part of your life. You had a bond to them and so now that you don't see them regularly (or at all), it is natural to feel loss and sadness. In a way, it can be similar to mourning the death of a loved one. It will take time and you will experience different emotions including denial, anger, bargaining, depression and finally, hopefully: acceptance. Some people go through all the stages but not necessarily. And keep in mind there's no order in which we go through each stage. T
o learn more about grief and loss, read about the Kubler-Ross model  Have compassion for yourself, give yourself time to mourn and heal. In time you will feel renewed and stronger emotionally. The one thing you didn't mention is exercise. If you're not exercising at least three times a week, you need to be. It will help energize you, improve your self-esteem, and confidence. The best part is that with the various boot camps, dance classes, and CrossFit options it can be very social and you'll make new friends who will open new doors to new adventures!