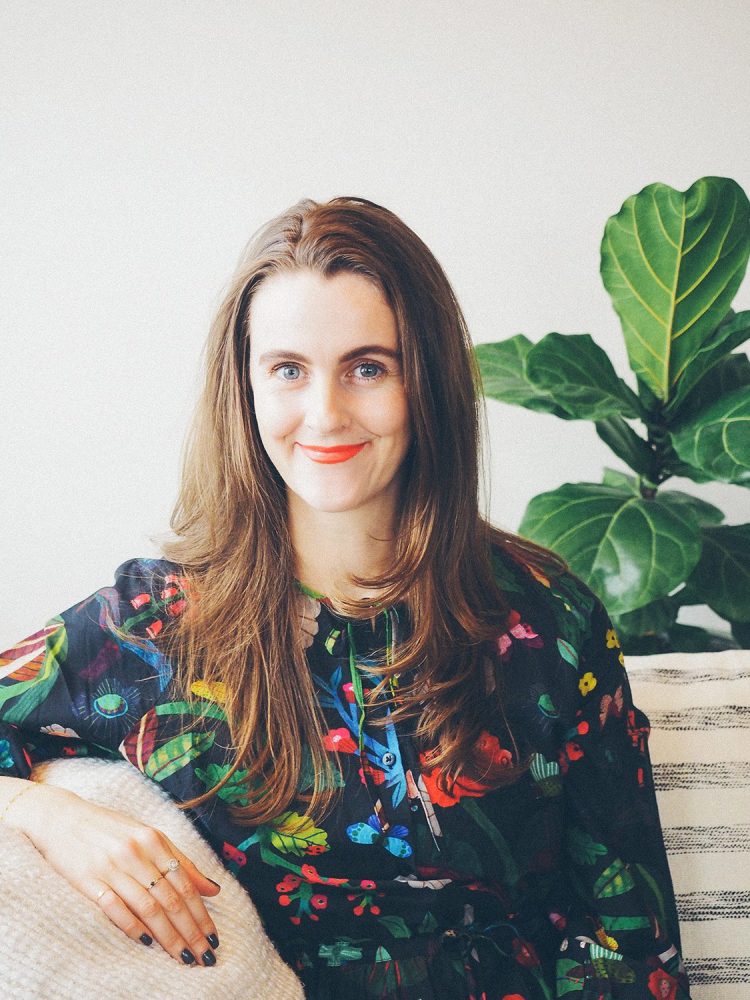 How Georgia Clark discovered she was a girl who liked other girls.
There were a thousand and twenty students at Gosford High, a coastal Australian high school, when I was in Year 12, a senior, in 1997. And not one of them was gay, as far as I knew. As far as anyone knew. It's difficult to imagine now, in our brave new world of It Gets Better and gay-straight alliances and the endlessly reproducing number of adorable gay YouTubers. Still, homosexuality simply didn't exist at my school. Except, of course, it did. Secretly. In the hearts and minds of those students who understood, implicitly, to keep their true desires hidden beneath their pressed blue school shirts.
I was not one of them. I identified as straight. No, not that's entirely accurate. I didn't "identify" as anything. We didn't place in the late 90s on the Central Coast of NSW. We simply were. Our existence was the norm. Our world experience wasn't determined by race, class, sexuality, or ability: no, we just were. If I ever need to get into the mindset of a straight white man who doesn't believe in privilege, I simply have to recall my naïve attitude a short twenty years ago,
Considering I now can't go a week without checking in on Kristen Stewart and her girlfriend Stella Maxwell or admiring Neil Patrick Harris' family Halloween snaps — and I have a female partner — it's incredible how straight-washed my teen years were. My parents were openly progressive, so it wasn't as if I was raised with casual homophobia – that would have been acknowledging same-sex attraction. It just didn't exist. Okay: there was one gay character on Melrose Place, which my friends and I watched like it was our job, but while the other characters were busy being wildly promiscuous while backstabbing their many lovers, poor social worker Matt only ever got to give his one love interest one very tentative kiss. In a long shot. Which the show cut away from.
I'll never forget the first time homosexuality entered my small world.
A house party in Year 11 or 12. It's dark, and I'm standing outside, no doubt with a bottle of Midori in my hand, and my friend Kien Nguyen races up to me, breathless with excitement.
"There are two girls in the front room," he tells me, eyes shining. "Kissing." I didn't freak out. I didn't get excited. I didn't think it was gross. I just didn't… understand. Two… girls… kissing? It was like being told to eat television or listen to table. It just didn't compute.
Cut to first-year university. I'm enrolled in a Bachelor of Communications, majoring in Media Arts and Production. I want to be a filmmaker. I've already made friends with a lovely group of fun, polite kids from the North Shore, the New York equivalent of Connecticut. One of them, Leah Katz, is Jewish. I've never met a Jew. My world is edging open. And then it explodes.
About a month in, a student named Anthony, a few years older than me, talks to our lecturer for a minute or so before the professor starts. He's the Education Officer at our uni, and he tells us about an upcoming rally and how to get involved with activism through the Education Action Collective on campus. He has cool glasses and a punky haircut, is wearing loose corduroy jeans slung low around his hips, and isn't wearing any shoes. I am smitten. I have a crush on him, but more so on his world. Activism. Rallies. No shoes.
I join the Education Action Collective, which is fighting Voluntary Student Unionism, something I don't entirely understand but feel very passionate about stopping. I start going to rallies, and I stop wearing shoes.
I moved out of home and into a sharehouse in Chippendale, which was the New York equivalent of Bushwick. I have three roommates. One of whom is Anthony. This feels as exciting as moving in with Kristen Stewart and Stella Maxwell. Not just because Anthony is, hands-down, one of the most incredible people I have ever met. Because so is Anthony's girlfriend, Michelle. She is the Women's Officer at another university, where she runs the Women's Action Collective. She has long blue dreadlocks, a record collection, and makes her clothes. I became very interested in feminism.
Michelle and I become friends. I can't believe my luck. I feel confident this will burn out as she suddenly realizes I am in no way fantastic enough to be in her presence, let alone her friend, but it doesn't. We hang out all the time. She moves in literally across the street from our sharehouse in Chippendale. After a few months, Anthony and Michelle break up, but that doesn't matter because, by now, Michelle and I are best friends.
At the same time, I'm getting more involved in the student feminist movement, a community that is, to my surprise, very queer. It is normal to be queer. It's almost expected to have at least thought about it. To have questioned your sexuality.
Until this point, I'm under the impression sexuality is something you're born knowing about, and considering I have hooked up with and had mad crushes on guys, I'd assumed I was straight. But now… Now I'm not so sure. Because I've never had a boyfriend. I've never had sex with a boy. Maybe, I could like girls, too. Maybe, I like Michelle. Perhaps I love Michelle. Maybe I am so all-encompassingly in love with Michelle that I should tell her now, right now, because I love her; I am head over bare heels in love with her.
This thought process unfolds throughout one evening while high on cocaine.
The night I tell Michelle I love her, we are at a drag bar with some friends, and I am so fantastically drunk, I have to lie on the floor of a bathroom stall for ten minutes to stop the room spinning. My confession is wild and messy and totally out of the blue. We pash (that's Australian for 'kiss'), and stumble home, arm-in-arm. I am wild with happiness. There is no doubt in my mind that she is the one for me.
For the next few weeks, I am giddy. I am eighteen, and I am in love. In a department store coffee shop, I tell my Mum that my best friend Michelle is actually my girlfriend Michelle and can she tell Dad and my brother because I am a wuss. Mum is a little bemused but accepts this as she accepts all of my lofty declarations.
But while I've leapt from best friend to lover in a matter of days, Michelle isn't totally in step with me. She's still getting over her break-up with Anthony, and even though she has kissed girls before, she's never had a girlfriend. I'm ready to move in and get a cat. There is nothing tentative about the way I feel. Michelle has feelings for me, but she needs time. I don't get that. This is the pre-cell phone era, so I simply cross the road to her sharehouse to get in touch with her. I knock. I knock again. I call through the letterbox hole in her front door. "Misha! Misha, it's me!" She hides behind the furniture to avoid me. I am freaking her out. The line between enthusiastic and stalker gets kind of blurry. I am eighteen, and I don't understand boundaries. Michelle doesn't knock on my door. I stop calling through the letterbox. After a couple of months, I realize we have broken up. I am devastated.
Months pass. Slowly, we creep back into each other's lives. We do still live across the road from each other, after all. One night, we get drunk, dance in her living room to the Spice Girls, and fall into the sofa, laughing. We're friends again. I still have feelings for her, but I've learned to reign them in and not scare her with my crazy. We go on a road trip with a bunch of other activists to a queer conference called Queer Conference in Adelaide. It is so much fun. One day we sneak away to do a wine-tasting tour in the Barossa Valley and get tipsy-silly on endless samples of Shiraz. On the last night, our friends take high-powered ecstasy (it's the 90s) and all pash each other. Michelle and I kiss, and it's like we never stopped. When we get back from that trip, we're a couple. Again. But this time, we're together for the next two-and-half years.
That was twenty years ago. This is my 20th anniversary of being a girl who likes other girls. These days it's precisely one girl, Lindsay, my girlfriend of four and a half years. I'm so grateful that I found a community that opened my eyes to all the possibilities of love and sex, and genuine connection. Because I promise you, there is much more to being queer than one tentative kiss. In a long shot. Off-screen.
So much more.