With same-sex marriage being passed, we're in for a season of weddings and Rosé!
Hot on the heels of its 2014 and 2015 vintages, the chic, celebrated and convivial AIX Rosé from Provence announces the release of its 2016 vintage into Australia in time for the season of celebration and what bigger a celebration than the news of our LGBTI brothers and sisters in their newfound right to nuptials!
With Australia just having confirmed to make same-sex marriage law after an upwelling of support from across the country, new memories will be made. The old rules don't apply anymore: Rosé at weddings!
Understated but confident, on trend without worrying about being fashionable, the chic nature of AIX never excludes but is inclusive, the brand itself is supporting the LGBTIQ+ community during 25th Anniversary of the Sydney Queer Screen's Mardi Gras Film Festival, Melbourne Queer Film Festival and Honour LGBTI Community Awards in Sydney.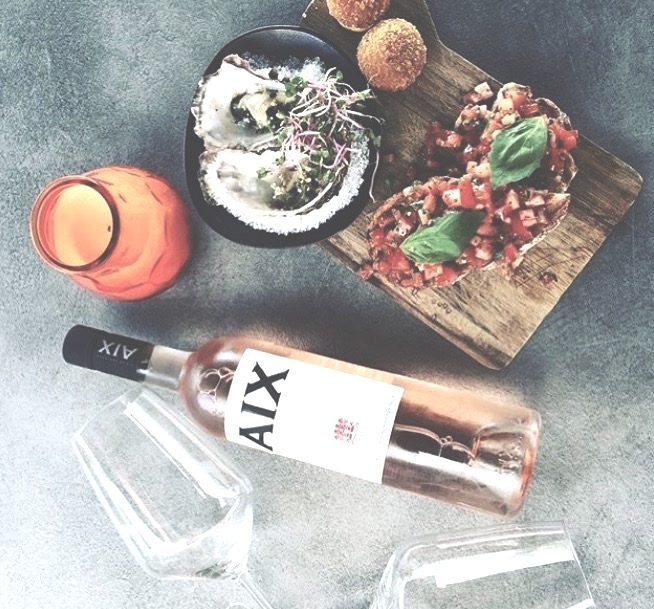 VIA INSTAGRAM
Created on the grounds of the 130 year old Domaine de la Grande Séouve, 420 metres above sea level in the world famous AOP Coteaux d'Aix-en-Provence area of France, Maison Saint Aix's sole focus is to create the best Rosé in the world.
A fragrant and well balanced wine, AIX Rosé's hypnotising salmon pink colour reveals a fruity freshness and premium rosé. Created by using 30% of rosé bleeding and 70% direct pressing, the softest hint of Carignan was added to the classical Provence blend and Grenache, Syrah and Cinsault to give the 2016 vintage an even more profound depth. Fermented between a cool 11 and 13 degrees Celsius, AIX Rosé is elegant, generous and the perfect wine to drink any time of the day.
Further accolades for the 2016 vintage are a Gold Medal at the International Wine Challenge, a Gold medal at Global Masters – Drinks Business, 'Recommended' by Decanter and 90 points by Wine Enthusiast. Besides that AIX has won 4 Gold medals at France's prestigious Concours Générale Agricole de Paris.
supplied
AIX Rosé is made to be shared – generously, with style, passion, personality and fun and therefore a range of bottle sizes include the 750ml, 1.5L Magnum, 3L Jeroboam, 6L Methuselah up to the 15L Nebuchadnezzar.
The Shuangxi symbol on the label means double happiness and is also the symbol of love, happiness and luck; how fitting for a wedding celebration! Their timing couldn't be any better.
To learn more, visit www.aixrose.com

Follow LOTL on Facebook and Twitter.