27jan(jan 27)1:00 am28(jan 28)1:00 amROBYN REYNOLDS: CAKEEvent Type:Performance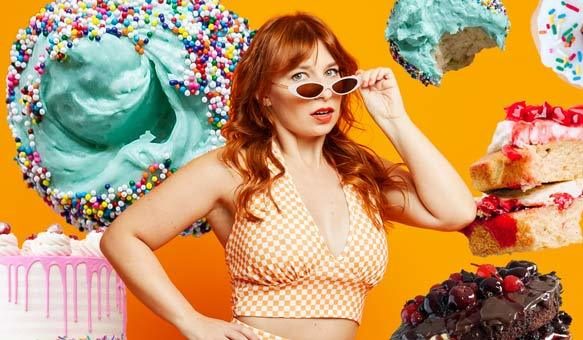 Event Details
Sweet, delicious, award-nominated hour of comedy
Robyn Reynolds is very funny.
She's left her soggy London home behind, and is slowly falling in love.
For the first time in her life, things are looking up.
But people are starting to ask questions.
Why did she move here? Who is Susan?
At least one thing is certain, this stocky little Jew can bake.
Instead of dealing with her past, Robyn would rather whip up some YUMMY treats!
After all, no one can hate you if you're carrying a cake.
Hilarious anecdotes, shockingly funny family trauma, and plenty of CAKE.
From Nazis to Nutella, this show has something for everyone.
Nominated for Best Comedy at Sydney Fringe – 2022
Shortlisted for the Emerging Writer Award at NIDA – 2022
Sweet, layered, and deliciously funny – take a bite out of CAKE on 27th and 28th January at the Butterfly Club.
Time

27 (Friday) 1:00 am - 28 (Saturday) 1:00 am AEST